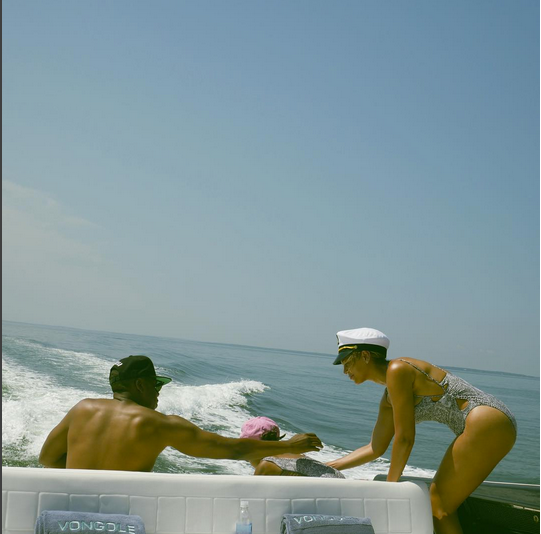 The Carters know how to have a #YBFWeekend.  Check out our favorite trio boating along the Hudson river....and Beyoncé& Blue's matching swimsuits!
It's H-O-T & Humid in NYC, so the Carters beat the heat by hopping aboard a boat to sail around the Hudson River recently.  Beyonceé threw on her Captain's hat and gave us a peek into their family fun day: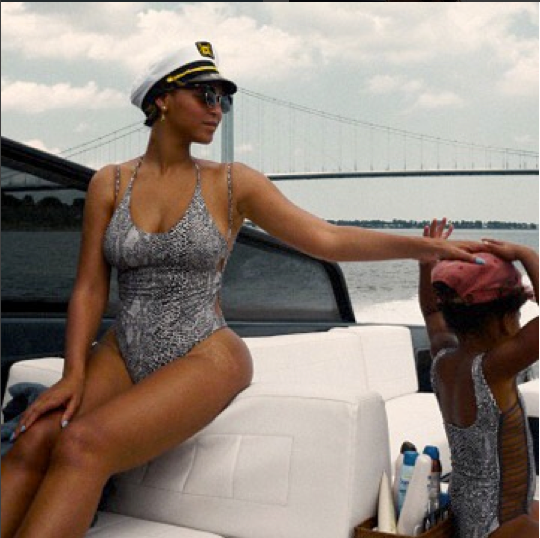 Matching snakeskin one-piece swimsuits?  Yes please!  While Bey & Blue's swimsuits had slightly different variations to them, the matching theme is super adorable.  It also looks like Bey wants everyone to know she's NOT with child, despite the online chatter.
And that bod is still A1.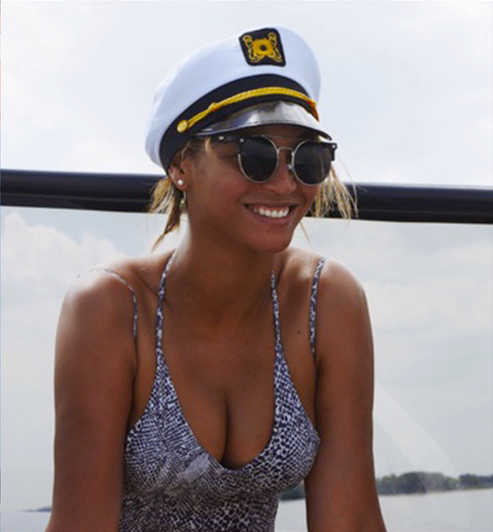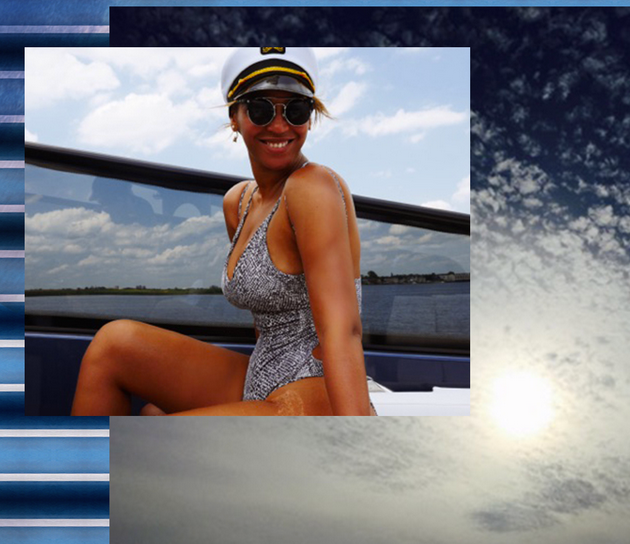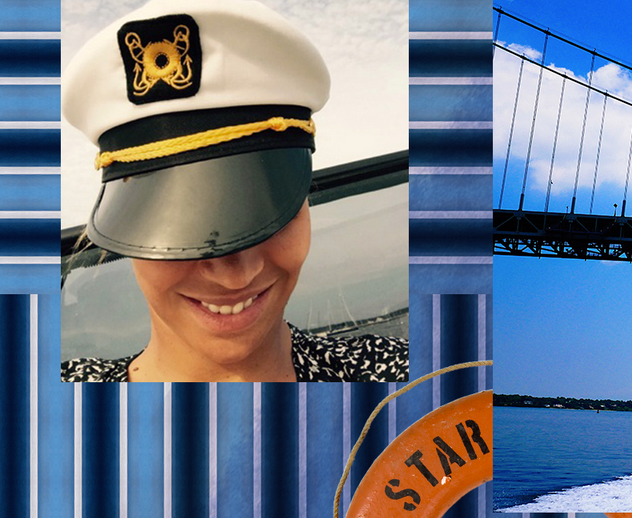 The fresh faced mom of one looked relaxed and happy sailing around with husband Jay Z and their baby girl.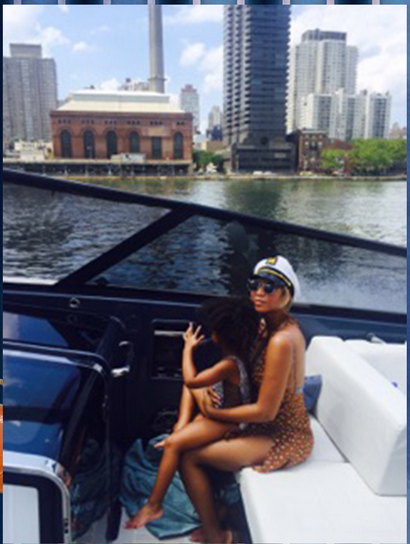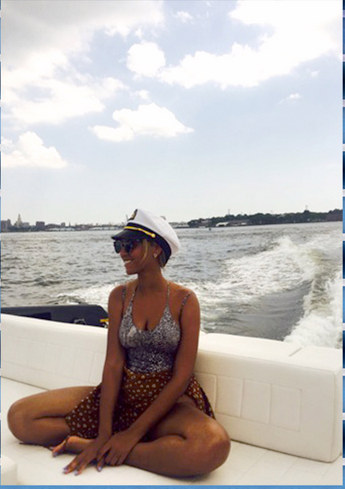 Cute. 
Bey is preparing to rock the stage at the Made In America Festival during Labor Day weekend in Philly.  We also hear she MAY be around AfroPunk this weekend in Brooklyn as well.  You know she loves an eclectic scene these days....
Photos: Beyonce.com/Beyonce's IG