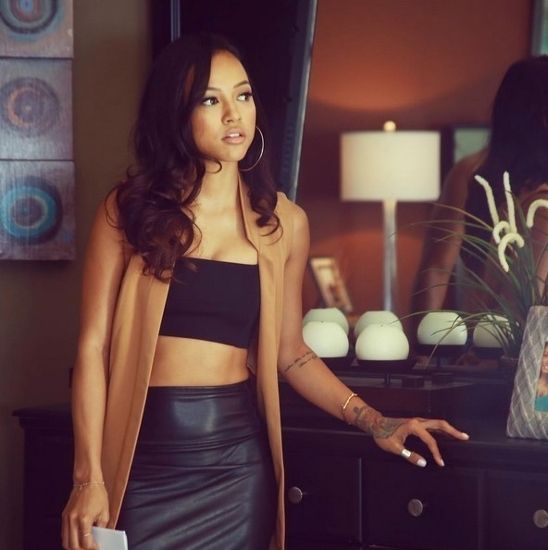 Karrueche Tran has ANOTHER movie in the can!  Find out about her latst Hollywood venture inside and watch a MUST SEE clip of Jussie Smollett topless and Gabby Sidibe twerking!
A few weeks ago we told you that Karrueche Tran was quietly becoming one of the most sought after chicks in Hollywood, and we were right. Quiet as it's kept....KT is probably booking more gigs than your favorite actress! Only Keke Palmer can outshine her....
So what's coming up for Karrueche on the big screen?  She and model/actress Chantel Jeffries (below) are set to star in the romantic comedy Dinner with the Stankershets directed by Chris Stokes.
According to the press release,
The movie tells the hilarious story of a newly-engaged couple introducing their families to each other for the first time. KT will play the lead female role opposite her on-screen fiancé Marques Houston. Chantal will play her half sister alongside other notable castmates Dorien Wilson ("Moesha"), Suzanne Whang, Clifton Powell, Wendy Raquel Robinson ("The Game") and Black. 
  Karrueche, who currently stars in the Emmy Award-winning web series The Bay and Stylehaul's hit web series, Vanity, also landed a role in the upcoming film The Good Guys with Ryan Gosling and Russell Crowe, as well as Syfy's TV movie 3 Headed Shark Attack, which premiered summer 2015.
Just for laughs...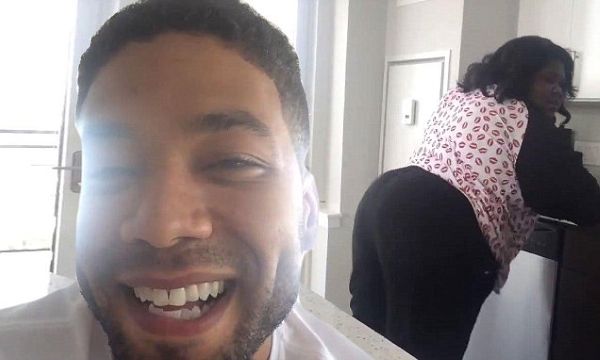 "Empire" stars Jussie Smollett and Gabourey Sidibe posted a series of clips on Twitter that will have you gagging.  You'll recall that Gabby made a surprise appearance at the 2015 Teen Choice Awards with Jussie and Yazz's for their performance of "You're So Beautiful" where she showed off her twerk skills.
Well now she's back at it!
In the clip below, Jussie tweeted"Sent @GabbySidibe to get me groceries... All she brought back was cake... (you're welcome)..."
Then you'll see Jussie yelling,"You know what I want. You know what I want...So just stop messing around and give me that ass!"
And then it cuts to Gabourey bent over on the kitchen counter!
Thw twosome shared two other funny clips, and one of them includes a shirtless Jussie using a Swifter while Gabby screams "Yea Daddy." These two are a lot of fun!
EXTRAS:
1. Black-ish series' creator Kenya Barris has signed a three-year deal with ABC Studios to developing new television projects. Story