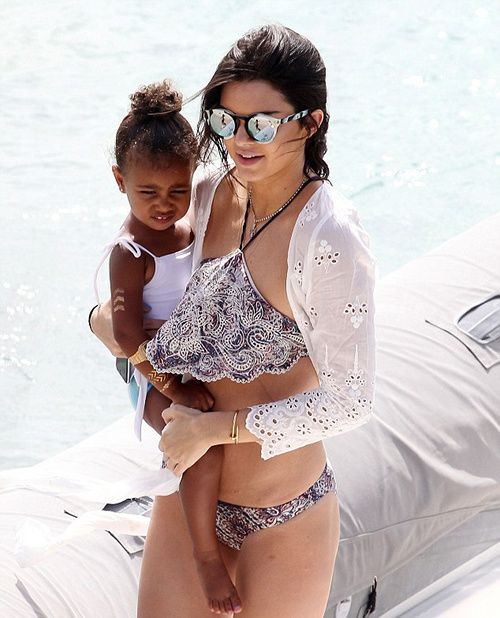 North West and the Kardashian Klan have been living it up in St. Barts these past few days while filming for the upcoming season of their reality show. Peep Nori styling in her flash tattoos as she watches her family have some fun in the sun on the island of St. Barts inside….
North West has been having loads of fun with her family in St. Barts as they enjoy a family getaway in the Caribbean. And, of course, the E! cameras are capturing everything moment for the upcoming season of "Keeping Up With The Kardashians."
Yesterday, the family hit the crystal clear waters for some fun in the ocean playing water sports. And cutie Nori looked on from the boat as she flossed in her gold flash tattoos. Hmm...some say the flash tattoos are bit much for a 2-year-old. Thoughts?
Look who was spotted having fun with his now legal girlfriend....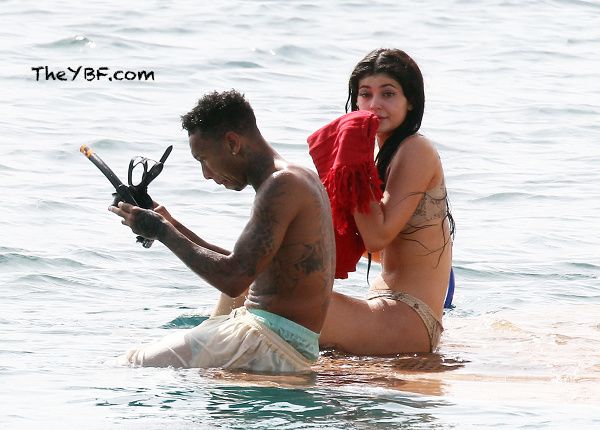 25-year-old rapper Tyga came along for the family vacay. He was spotted paddle boarding with his boo thang Kylie Jenner. If you haven't heard, the twosome no longer have to hide their love and affection since she turned 18 last week. Hmph.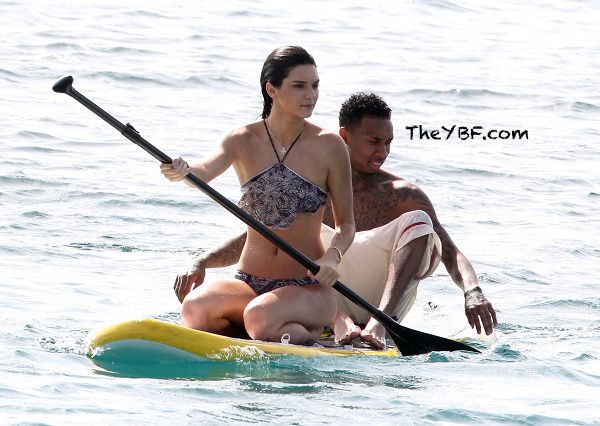 Kylie's big sister Kendall Jenner got in on the paddle boarding action pulling Tyga along.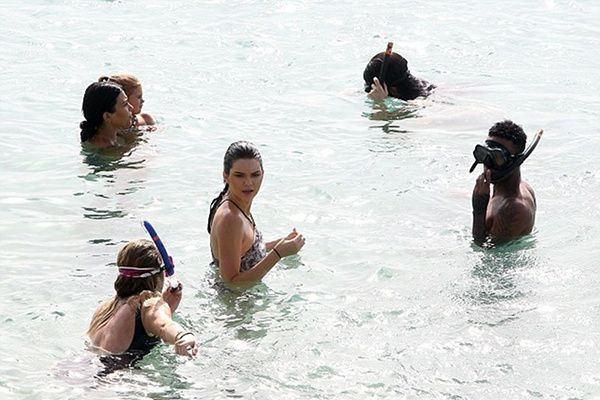 Then, the family explored the bottom of the sea while snorkeling.
A few days ago...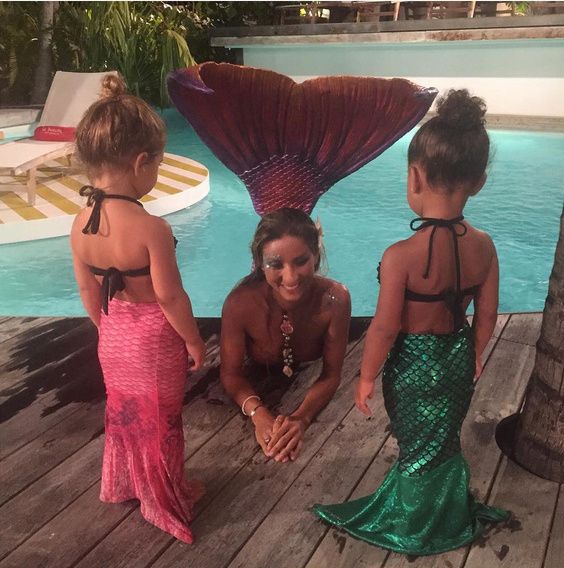 North and her cousin Penelope Disick got a chance to swim with a mermaid! The tiny tots were decked out in their mermaid gear as they admired the mermaid's fin.
Today....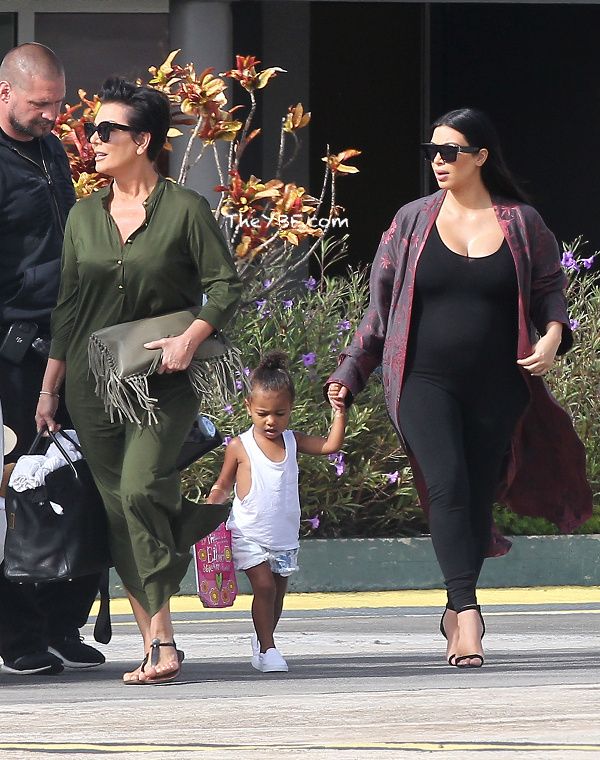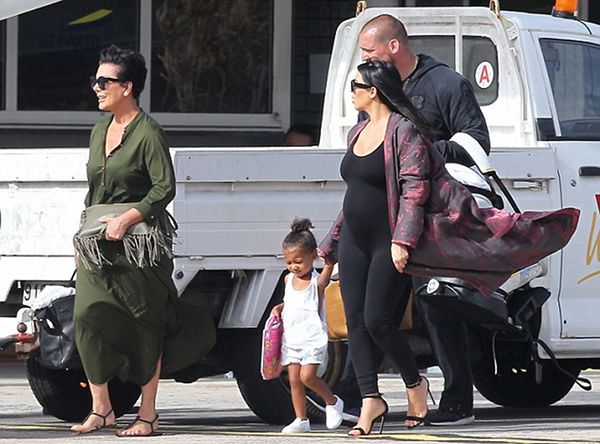 The Kardashians have wrapped up their family vacay as they were spotted heading to a small jet to catch a flight out of St. Barts. North's mother Kim Kardashian West was seen in an all-black jumpsuit topped with what appears to be a long sleeved cardigan trekking it alongside her mom Kris Jenner. Sheesh…isn't it hot?
And Tyga wasn't far behind.
Photos: FameFlynet/Kim's IG/Kourtney's IG