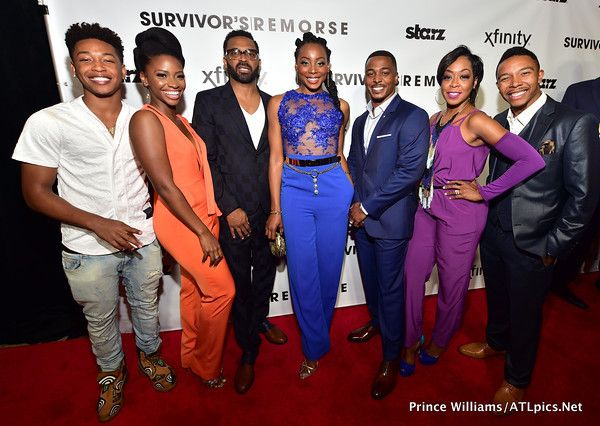 The second season of the hit Starz show "Survivor's Remorse" is on the way, so the cast celebrated last night at a red carpet premiere party in Atlanta.  Plus, TheYBF.com was on the scene chatting up your faves...
Before "Survivor's Remorse," a comedy about an NBA star navigating through taking care of the family and friends who helped him get to where he is, returns to STARZ this weekend, it's time to celebrate.  Since the hit show is filmed in Atlanta, it's only right the premiere party went down in the same city last night at Regal Cinemas Atlantic Station.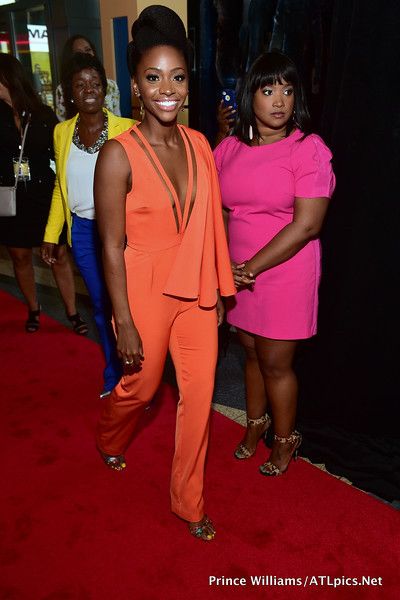 Star Teyonah Parris, who plays character Cam Calloway's in-law who's married to his cousin/manager played by Ronreaco Lee, showed up serving all kinds of flyness.  We're in love with this orange jumpsuit by Datari Austin London.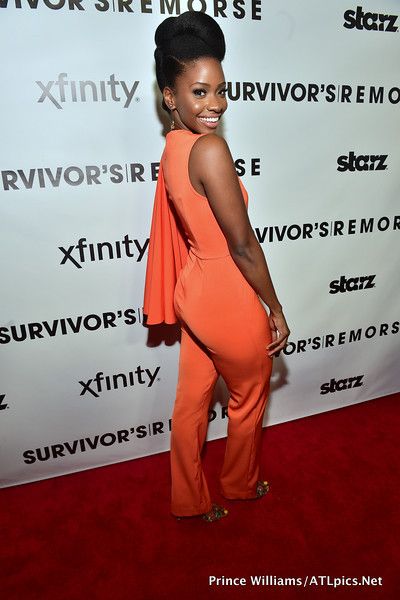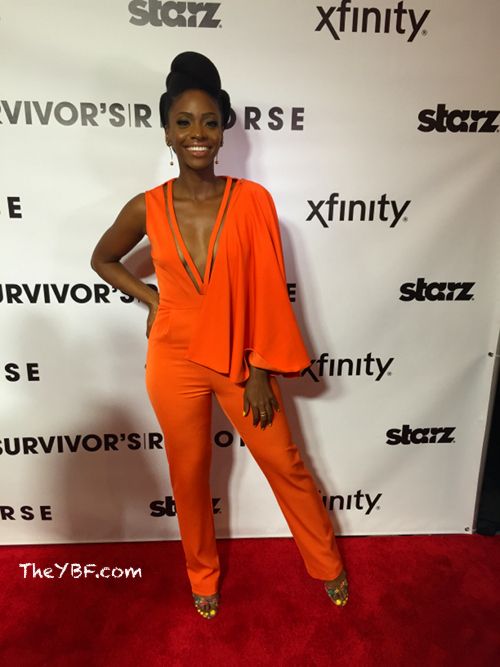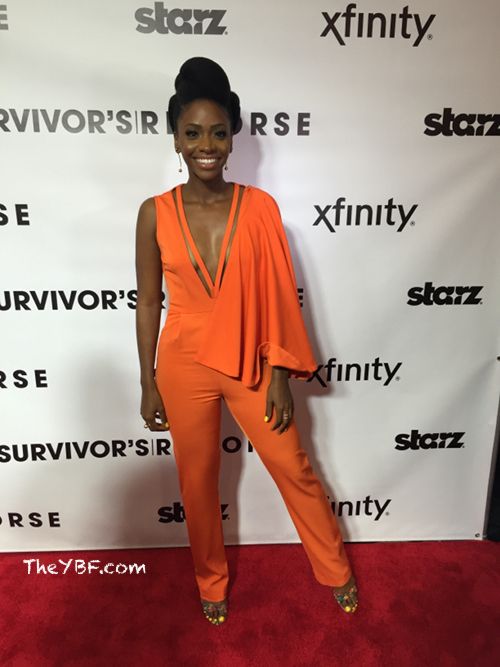 All the YESes!  Perfect hair, makeup and nail color. Teyonah, who also starred in Dear White People and Mad Men, is set to star in Spike Lee's upcoming flick Chiraq.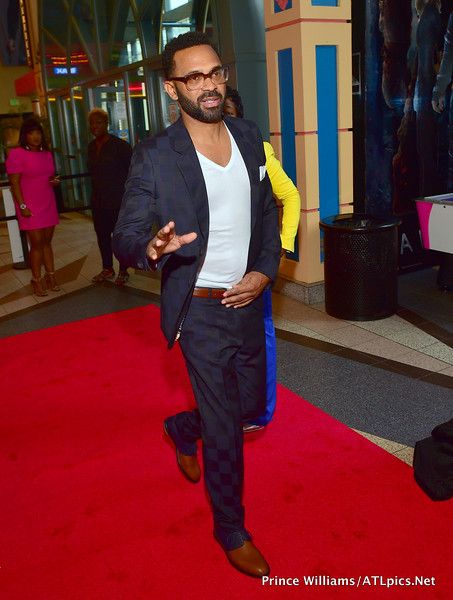 Star Mike Epps avoided questions about his latest Twitter fiasco with his wife and a random follower.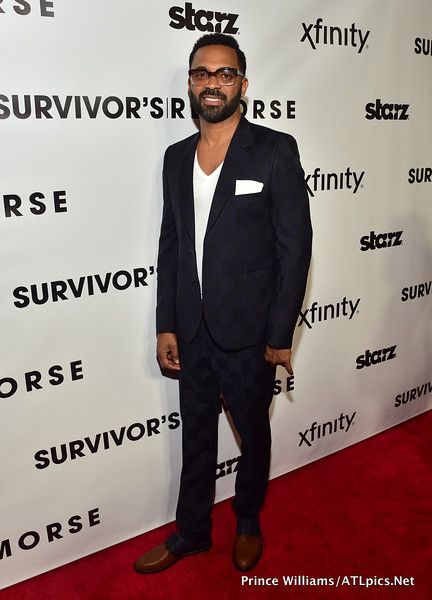 But he did look pretty fly in his black checkered suit.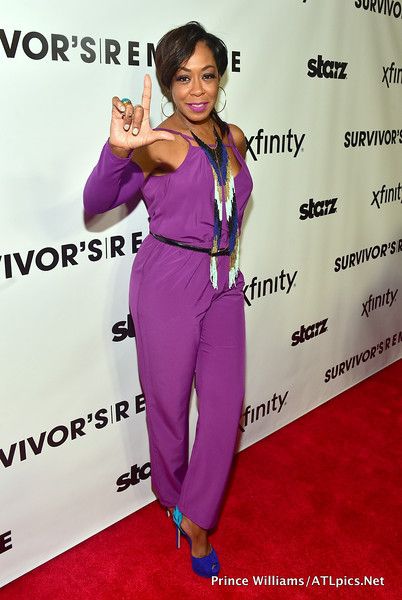 Tichina Arnold kept it colorful in a purple jumpsuit and two-toned shoes as she threw up the L for Lupus Awareness on the carpet.  She also seemed to be on a mission to bring the hair-tail back.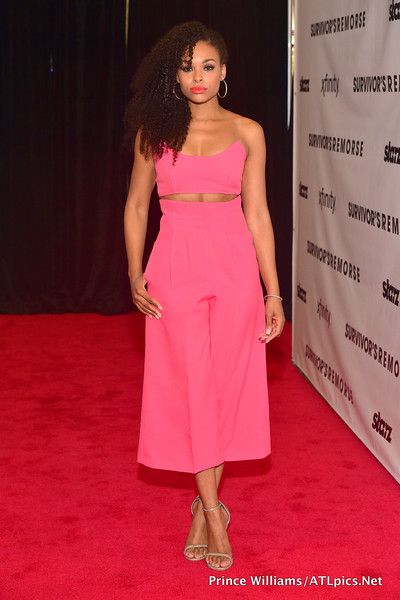 "RHOA" star Demetria McKinney rocked a cute all pink look with culottes and a strapless crop top.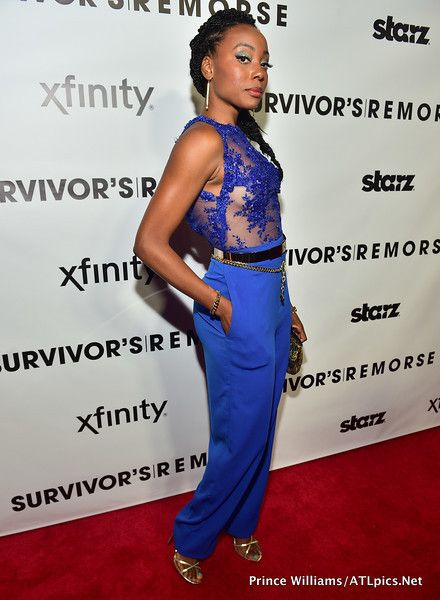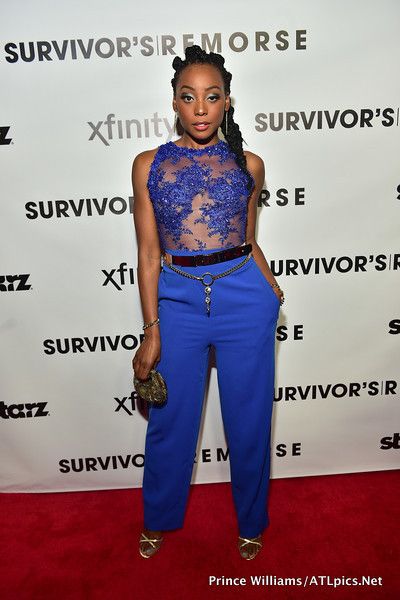 Star Erica Ash showed up in a sexy blue Romás by Linda Rowe Thomas lace jumpsuit for the carpet. She told us her stylist concocted her entire look from many different places.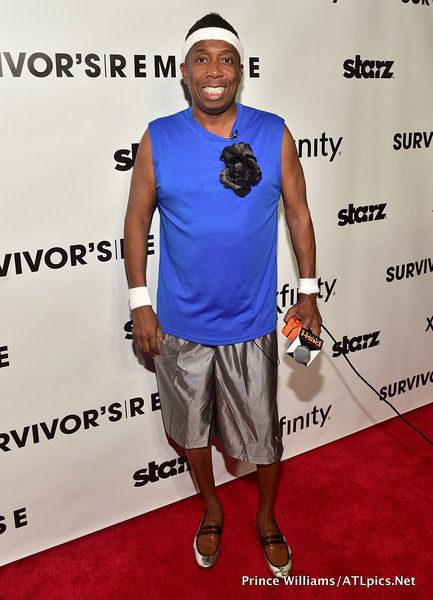 Gary With Da Tea from The Ricky Smiley Morning Show got into costume for the occasion.  Ha!  
V103 radio host Egypt Sherrod was there.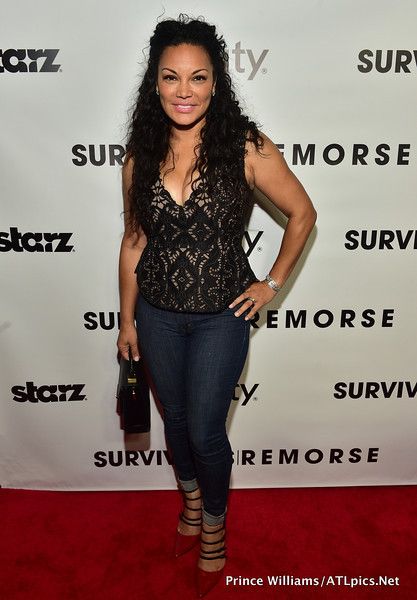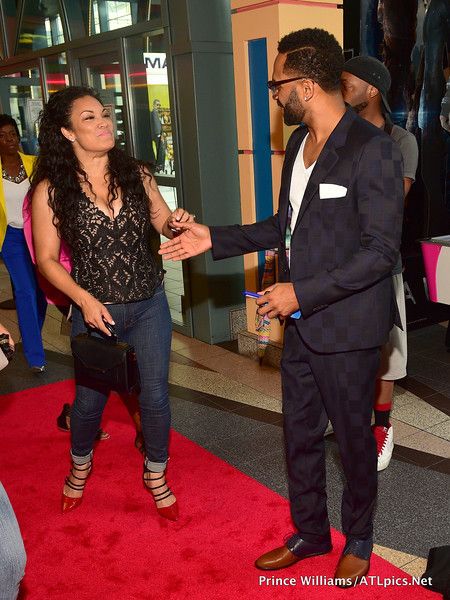 And she caught up with Mike Epps on the carpet.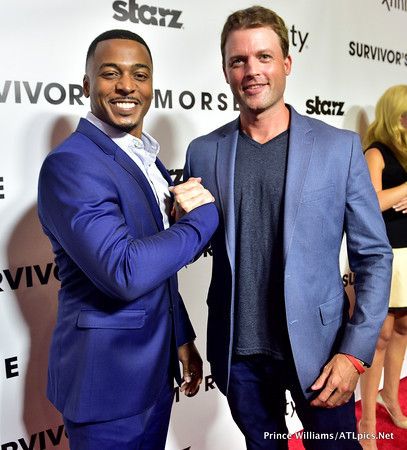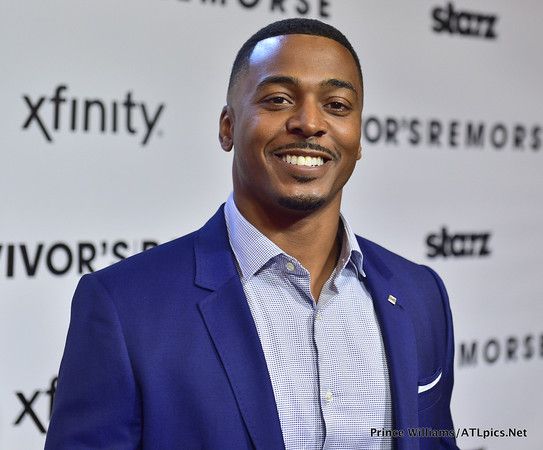 Star Ronreaco Lee was there flossing his perfect teeth.
Find out what Mike Epps told us about his typical "black uncle" role on the show, what Tichina loved and hated about Atlanta, and why Erica's role as "Cam"'s lesbian sister will be as hilarious as ever in our video below: 
The new season of "Survivor's Remorse" premieres Saturday, August 22 at 9:30PM on Starz.
Photos: TheYBF.com/Prince Williams/ATL Pics