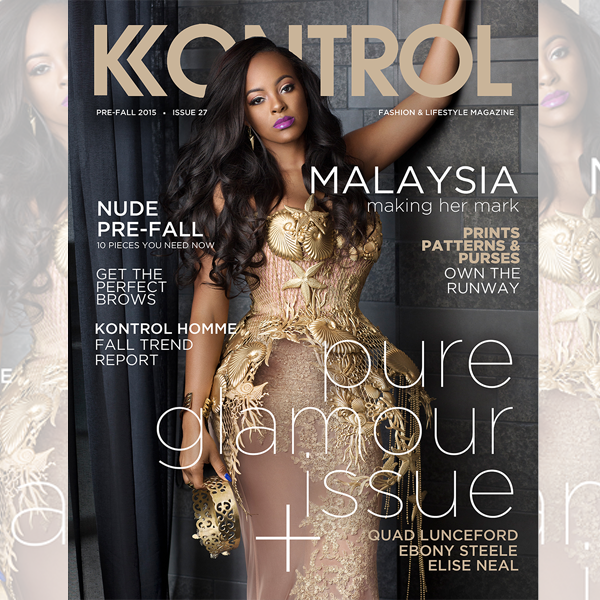 Malaysia Pargo is still carrying her crown after her divorce from her NBA husband Janero Pargo.  The "Basketball Wives: LA" star is talking about expanding her reality empire for her KONTROL Magazine Pre-Fall 2015 cover story.  Check it inside.... 
The pretty former basketball wife is keeping it golden on the cover in a one of a kind metal corset by Fiori Couture and a hand beaded Adolfo Sanchez gown.
If you've been watching "BBW: LA," you know Malaysia is a mother of three who is trying to find her footing again after her divorce.  While navigating her volatile relationships with Jackie Christie and a few of the newbies, she's trying to become an entrepreneur.  So she sat down with Kontrol to discuss relationships, motherhood, and how she plans to expand the "Malaysia" empire.
Here are the highlights:
On her Bedding Line with Hedgecock Creed:"My bedding line is pretty much modeled after fashion, "she said. "What I did was take a piece of everything in my fashion life. One of my favorite pieces is called the Chin Chilly. It is faux chinchilla, and is mimicking a chinchilla coat. It has leather piping and is unisex," she continues with pure excitement. "Everything is top quality, at an affordable rate where everyone can have a piece of fashion on their bed.
On Her Style: She describes her sense of fashion as, "Shabby, because on some days when you see me I look like a hobo, I have my Uggs on and no makeup, fresh face and a ponytail. When I clean up though, I clean up. Very chic with clean lines, not too much, simple." And when Malaysia needs to kill them on the red carpet, she rocks with none other than the late Alexander McQueen. "My go to designer for the red carpet would be Alexander McQueen. The Queen collection is so easy for me to work with. He does a lot of color and contouring. It clings to my body," she said.
The #PureGlamour Issue is available on stands and at a Barnes and Noble on September 4, 2015.
BONUS: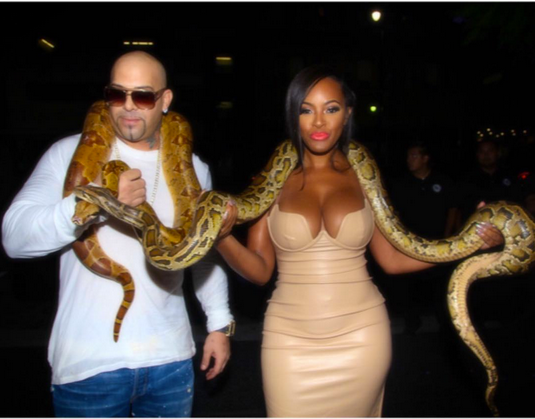 About those rumors that Malaysia is now dating Mally Mal of "LAHH," she says it's not true.  She posted the above pic last night from her cover unveiling party they were spotted at together saying:
I'm happily and absolutely 100% single. I was blessed to have many of my good friends come out last night and celebrate my birthday and cover of Kontrol magazine. I have a great group of friends that support me. First and foremost I'm focused on being a mom, myself and my growing business ventures. "I was So afraid of snakes before it was so great to have had a friend who owns one".
So that's that.
Photos: Kontrol/Malaysia's IG