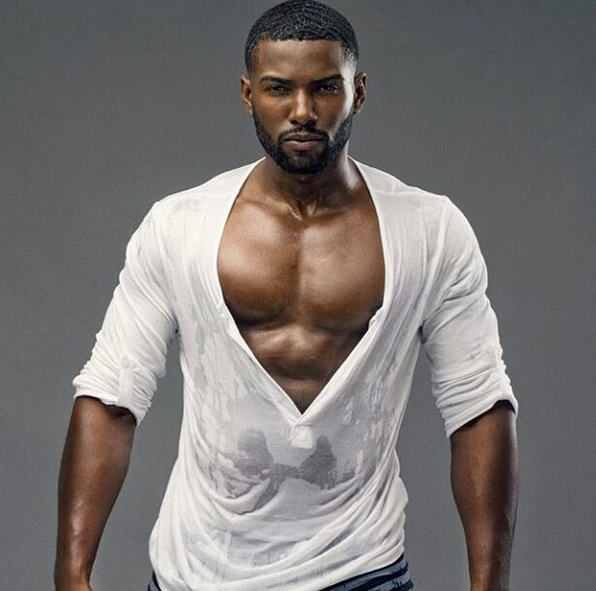 Well, hello there! Today may be #ThrowbackThursday, but we have some NEW chocolately eye candy for you. If you love a well manicured man, this is for you.  Come inside to meet fine up-and-coming model Donnell Blaylock Jr. inside….
Ladies! Grab a friend and pass the news after checking out these titillating pictorials.
We love a fresh face around these parts. And when he's FIONE and intelligent, it makes us crush even harder!
Meet 23-year-old model/real estate agent Donnell Blaylock Jr. He's an aspiring male model looking to take the industry by storm. And from the looks of it, he won't have a problem doing so.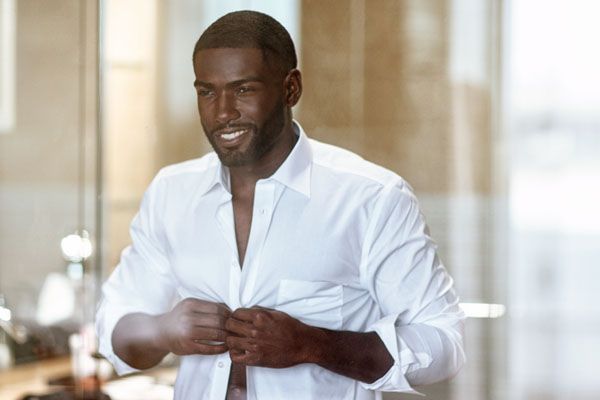 The HOT young model, hailing from Grand Rapids, MI, spends long evenings in the gym and even longer nights in the office. He's a total gym junkie, working hard to keep those muscles bulging and those abs tight and toned.
When he isn't working on further perfecting his amazing bod, he's feeding his mind. He's currently working on perfecting his skills as a real estate agent/investor, reading tons of books while brainstorming and strategizing his next move.
Donnell is also an animal lover who has a precious cat and doggie at home. Aww...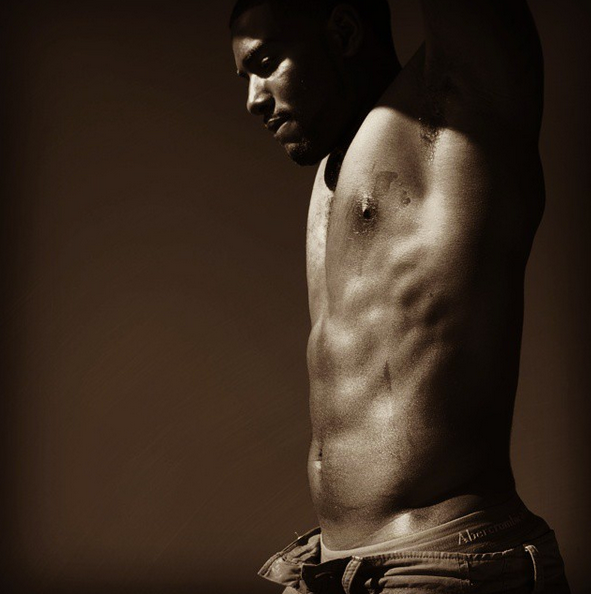 Oh, and he's SINGLE!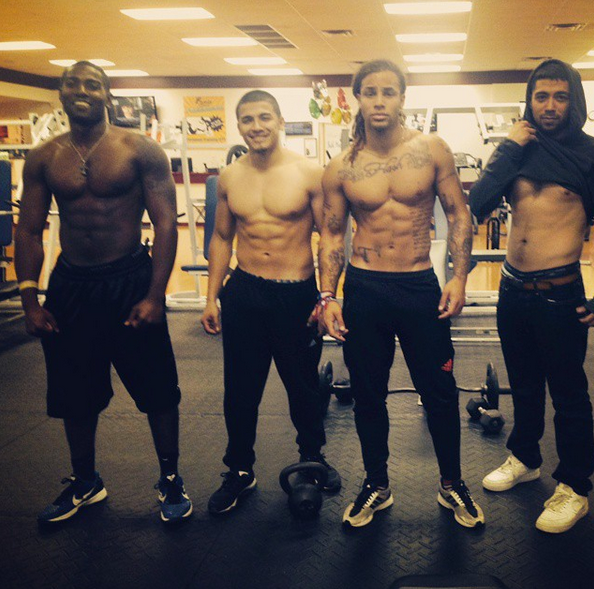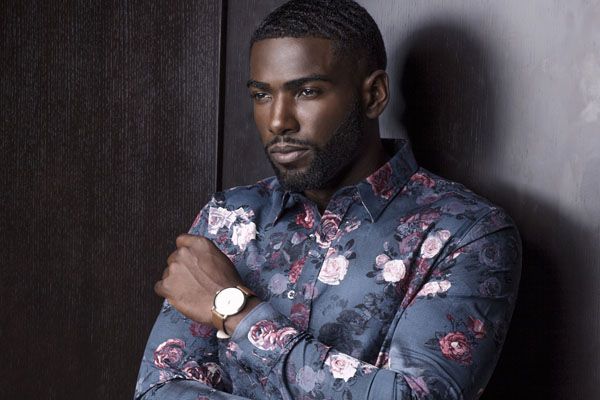 Based on our chat with Mr. Donnell, here are few more deets to get better acquainted with the budding model:
Hobbies:"I'm a gym fanatic. I probably workout about 4 or 5 times a week. I have to be doing something active. Fitness is like the greatest therapy there is, in my opinion. If I'm not working out specifically, I'm shooting ball with the fellas or shooting pool with the guys. Oh yeah, I'm infatuated with cars. I could be in the middle of a deep conversation with someone and a car that I like drives by and I just blank out."

Music: When it comes to music I like a little bit of everything, although hip hop and rnb are my favorites. I always have Nipsey Hussle's Crenshaw mixtape on repeat as well as Travis Scott's music too.  Then there are times when I'll randomly throw on some Kings of Leon. I just appreciate music in general.

Celebrity Crush: I'm in love with Paula Patton. She is the sexiest woman on earth in my eyes.

Movie Credentials: Nothing yet, but things have been happening so fast lately that I wouldn't be surprised if that was my next calling. That would be amazing if it were to happen!

Magazine/Publications: I haven't done anything with magazines or publications but I have a feeling that something is coming my way very soon.
We will definitely keep you posted on this hottie. 
Photos: Donnell's IG