We told you Keke Palmer has been hitting the studio working on a new album. And now, we have the deets on the label she will be releasing it through. Come inside to catch up on Keke's musical career and find out what roles Jill Scott and Lauren London will play in a new John Singleton series inside….
We've been keeping tabs on "Scream Queens" starlet Keke Palmer. And if you've been following along, you know the 21-year-old YBF chick has been hitting the up studio lately and rubbing elbows with big wigs from major record labels on the L.A. scene.
Well, all of her hard work will soon come to fruition. Island Records CEO David Massey (above posing alongside Keke at a Hollywood party a few weeks ago) confirmed to PageSix that the former Broadway star has signed a deal with Island Records. Sweet! And we can expect to hear her first single this fall.
Kicking off her new endeavor, the Brotherly Love star will host the label's "Island Life" All-Star concert set to go down at the Best Buy Theater on September 8th.
Congrats Keke!
In TV news....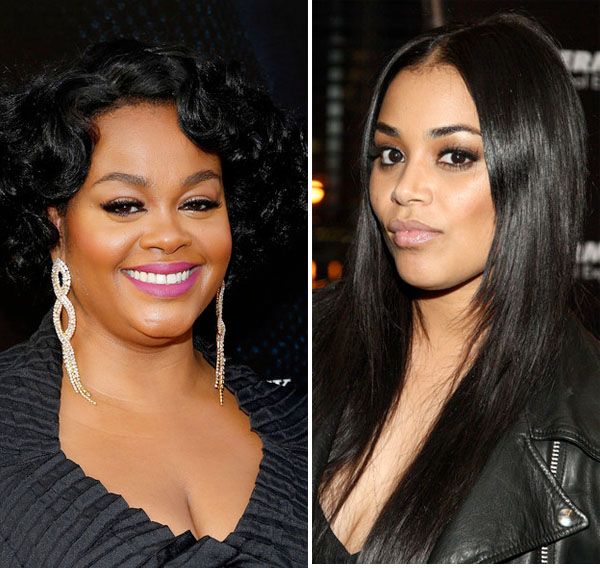 "Baggage Claim" co-stars Jill Scott and Lauren London will be reuniting for a new television series. And none other than Hollywood filmmaker vet John Singleton will be helming the project.
Jill and Lauren will be joining FX's upcoming "Snowfall" drama series. According to THR, the plot will follow the beginnings of the crack cocaine epidemic in L.A. in the 1980s. Jilly From Philly will play Sharon "Cissy" Saint.
Cissy appears to be a single mother (who isn't standing for any nonsense) with a son named Franklin (played British actor Damson Idris). Frustrated in both her personal and professional lives, Cissy has sacrificed her dreams to give Franklin opportunities she never had. To spice things up a bit, Lauren will star as Franklin's party-girl aunt, Louise Saint.
No word (yet) on will it will hit the small screen, but we will definitely keep you posted.
 
Photos: Splash/Getty