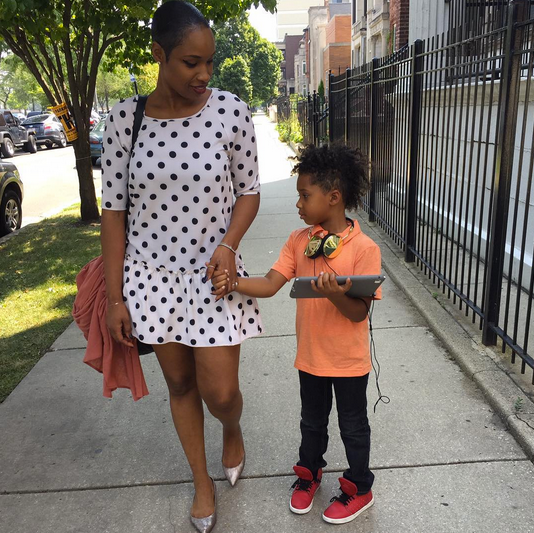 Jennifer Hudson's new haircut fits her fabulously, but what made her go for such a drastic look out of the blue?  Find out hat she said about it inside, plus news about her playing Aretha Franklin....
The big chop is working wonders for actress/singer Jennifer Hudson.  If you were just as shocked as we were once she made her big reveal, we've got her reasoning why.
J-Hud was visiting the Conde Naste/VOGUE offices in Germany when she posted up the first pics, and she told the staff she chopped off her hair herself.  yep, no help from any celebrity hairstylists.  She went solo dolo for this mission.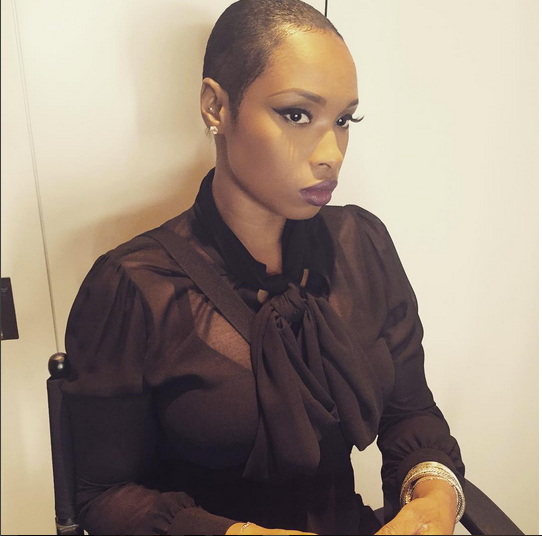 Us Weeklyreports that her inspiration came from a legend in the game:
As for the why, the Oscar-winning star, 33, said her inspiration was none other than the iconic model and singer Grace Jones, who first made the "flat-top fade" a fad in the '70s and '80s.

Hudson described her hair as "always changing," but the most recent cause for her new style was her move to NYC to star in The Color Purple on Broadway.
It doesn't look like the big name roles are slowing down anytime soon either.  The Wrap recently reported that while Aretha Franklin herself said she wanted Halle Berry to play her on screen in her biopic, it looks like J-Hud is about to nab the role.
The site states:
Oscar winner Jennifer Hudson is in discussions to play Aretha Franklin in a biopic that "Straight Outta Compton" producer Scott Bernstein is developing under his SMB Films banner, an individual familiar with the project has told TheWrap.

Hudson has not been officially cast as there is no deal in place, but a representative for the "Dreamgirls" star has acknowledged that conversations have taken place.

The Untitled Aretha Franklin Project, which has been in the works for several years, will chronicle the "Respect" singer's rise to fame in the '60s and '70s and delve into her relationship with her abusive ex-husband Ted White.
J-Hud as young ReRe?  Yes please!
Photos: Jennifer's IG