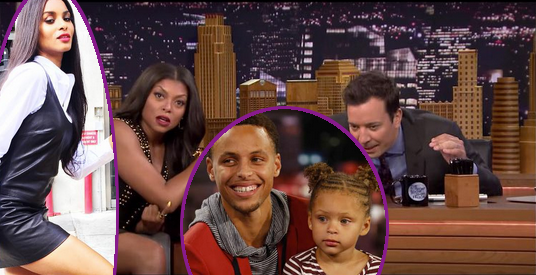 A few of your faves made the TV rounds last night and this AM and made some pretty interesting revelations.  Check out Ciara, Taraji P. Henson and Steph & Riley Curry inside...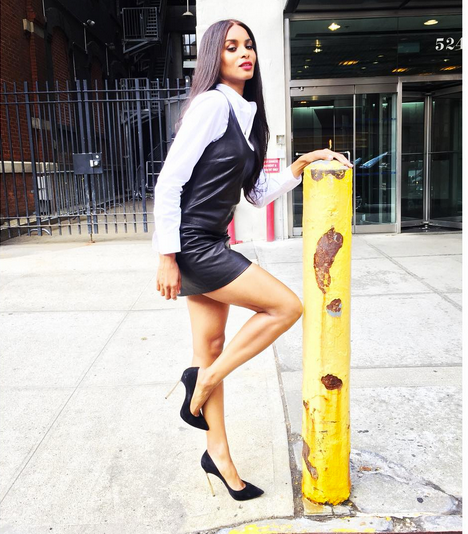 Ciara hit CBS "This Morning" looking like a sexy secretary.  She talked about her album Jackie, what's been happening with her baby's father Future since he lashed out about her new boyfriend Russell Wilson being around their son, and celibacy.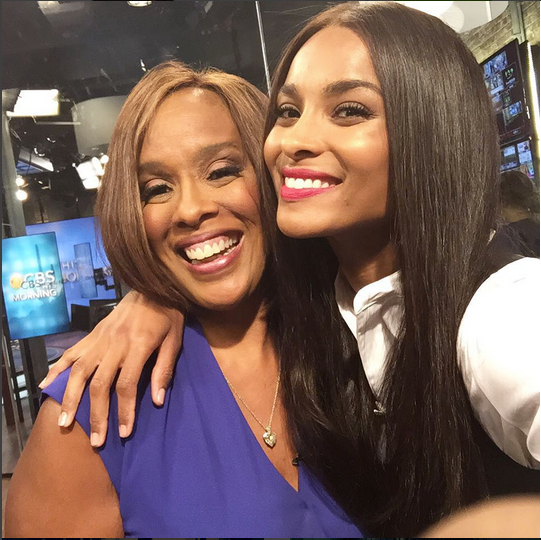 Host Gayle King asked Ciara what she thought about Future and other men publicly denouncing Russell for being involved in Baby Future's life.  Ciara revealed the double standard she sees saying,
"It's been very interesting what a lot of guys have to say. I feel like, in a sense, it's a double standard. At one point in time when [Future and I] were together, I took care of his kids as well at a very young time on our relationship. He actually has four and one is adopted. I was involved very early in a stage of us getting to know each other. It's like, what's the difference here? For the men that were outspoken, wouldn't you want someone to love on the child? It's a child we're talking about. That's the thing people have to think about. We're the adults in the situation. Really, this is my child here."
She's definitely got a point!
Ciara also revealed Future isn't trying to work this out amicably saying,
"I did reach out to my son's father for him and Russell to speak.  But he didn't want to talk to me.  We didn't get to talk."
Interestingly, Ciara said she doesn't want to reveal the exact date she and Russell got together, but she did say they're been together over 6 months.  Now about Russ telling the world about their celibacy, Ciara said she's OK with it.  And here's why:
"It was one of those things, it was like an organic conversation he was having.  I don't think he expected to talk about it either.  I guess he was just speaking to the reality of what really is going on. It was at church.  And the cool thing is to be able to share out journey with people like us.  It's a geat challenge, I can definitely say that.  But it's awesome because we really get to learn and challenge ourselves. 
We get to know each other and build a foundation.  We are Christians, we love God and believe in God.  That part (sex) is the cherry on top.  Sometimes that can cloud your emotions and you might not see a person for who they truly are."  
For now, she'll just stick to sexing up the camera in her steamy videos like "Dance Like We're Making Love." 
Check out the full interview below:
Over on late night: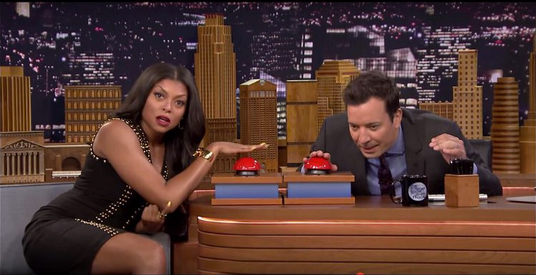 It was serious business as Taraji P. Henson hit up the "Tonight Show" and played Fast Family Feud with host Jimmy Fallon.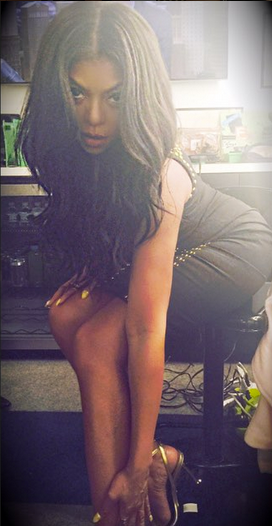 The gorgeous "Empire" star, rocking a Versace studded sheath dress, had a ball on the show.  Check out their SERIOUS (yet hilarious) game of Family Feud, plus what she said about co-star Jussie Smollett catching her napping on set:
Also on late night: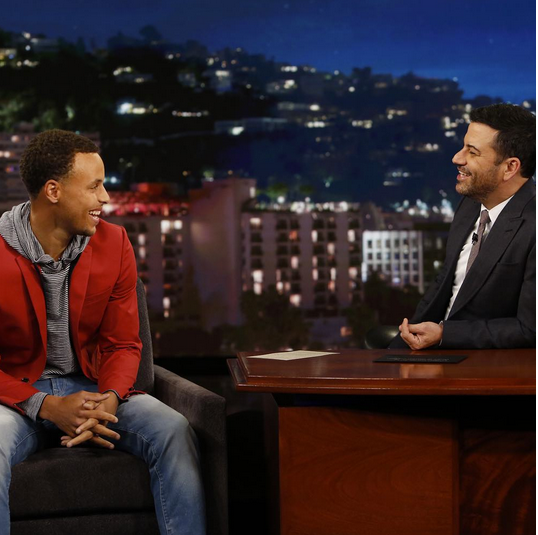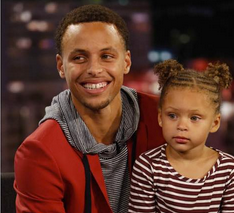 NBA Champ Steph and Riley Curry sat on Jimmy Kimmel's couch and laughed it up all night.  We learned about President Obama's ish-talking ways when playing golf (Steph and Ray Allen played with the President on Martha's Vineyard last week) and what's up with his mouthpiece-chewing habit:
Photos: Taraji's IG/Ciara's IG/Jimmy Kimmel Live's IG