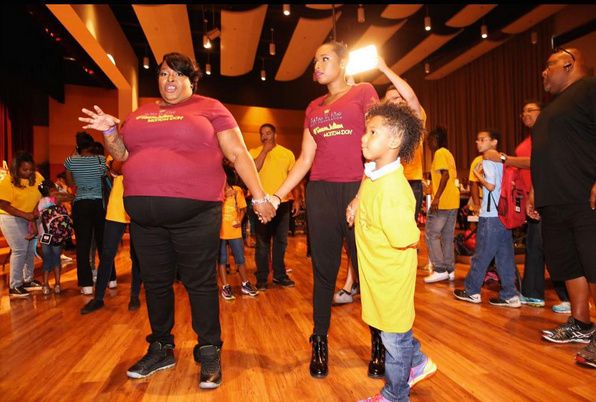 In Chicago, Oscar-winner Jennifer Hudson hosted the 5th annual Hatch Day while singer Janelle Monae and Wondaland hits the streets to protest. Pics inside...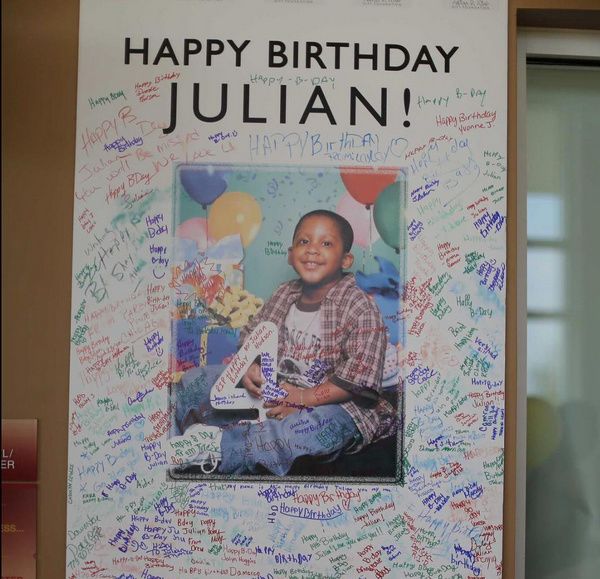 Happy Hatch Day! Actually.....it was last Friday, but we think the life of little Julian King is worthy of a celebration every day.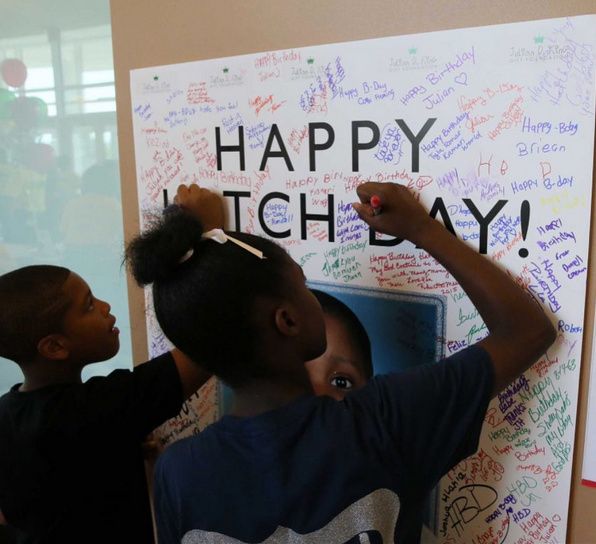 If you're a Jennifer Hudson fan, you know Hatch Day was create a few years ago in loving memory of Jen's nephew, who was murdered by his stepfather William Balfour.  As you'll recall, William also took the lives of Jen's mom and and brother too. 
On a happier note....Hatch Day is a day to celebrate life (Julian's birthday) and give back to the community! And Jen, his sister Julia (Julian's mom) his son David Jr. and her beau David Sr. were all there.
The 2015 Hatch Day Celebration, on behalf of the Julian D. King Gift Foundation, was held at the Ray & Joan Kroc Corps Community Center and tons of school supplies were passed out.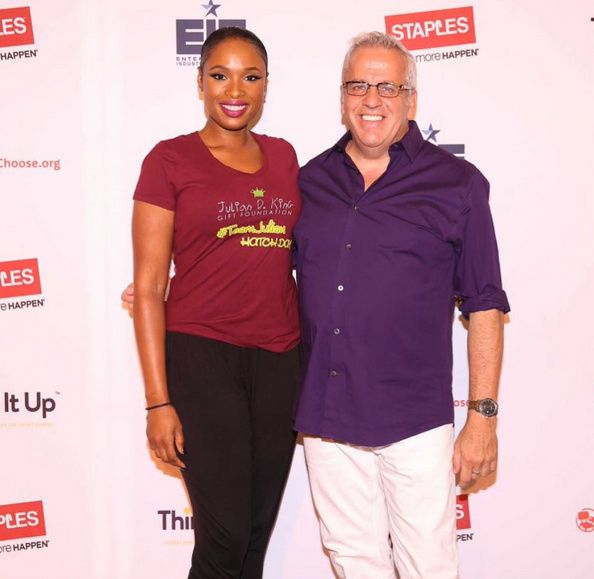 In a statement, Jen (shown above an executive from Staples) spoke about the event saying,"It is so important for the children of our community to know we are here to help any way we can. That can make all the difference. We know that by providing these essentials, we're helping to prepare the next generation of Chicago to grow in a more positive environment and work toward a more exciting future."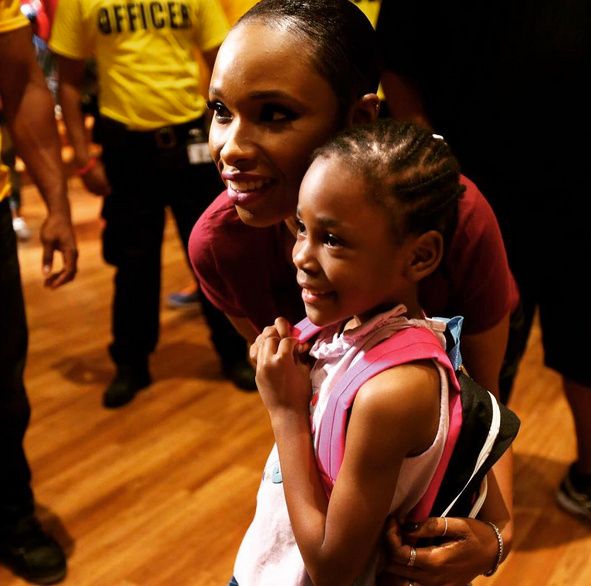 SIDEBAR.....
We see Jennifer Hudson a lot....because she's ALWAYS booked.  But we don't see David Sr. around as much. However, we can report that he's still in the picture!  And still looking muscular and scrumptious!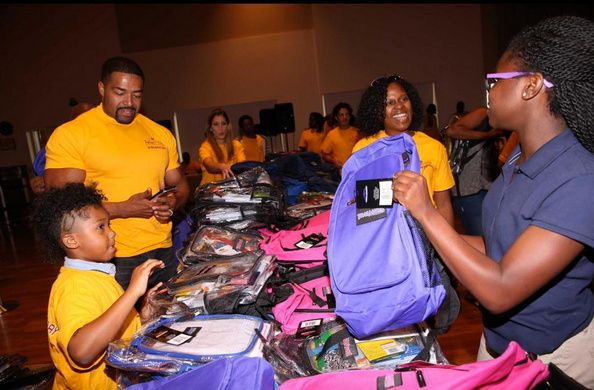 And he's supporting Jen and her good works!
Check out David Jr.'s "MJ" moment:
Also in Chicago.....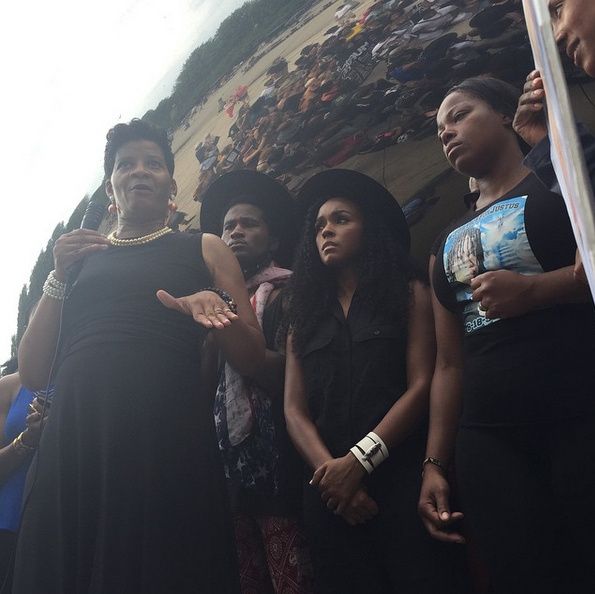 On Monday, six-time Grammy-nominated artist Janelle Monae brought her #BlackLivesMatter activism to Chicago where she marched with the mother of Sandra Bland.
While speaking to nearly 200 at the Bean in Millennium Park, Janelle said (via the Chicago Sun-Times), "We don't come here as artists, as celebrities. We come here as people. I come here as a black woman. We come as a black man, black human beings."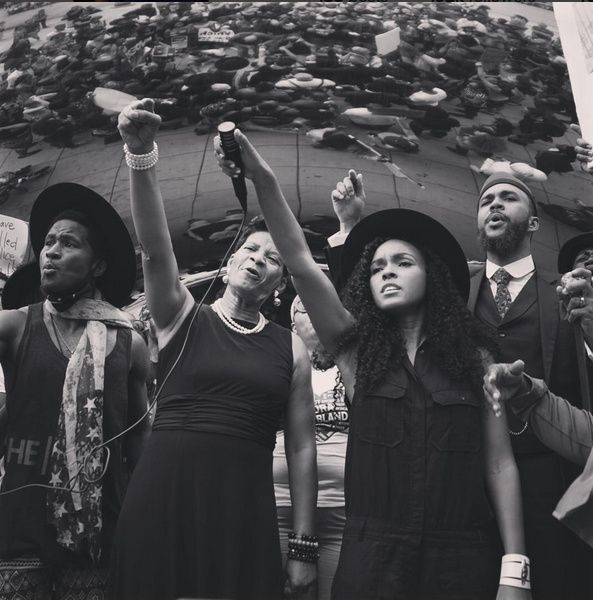 Geneva Reed-Veal, Sandra Bland's mom, also spoke to the crowd,"I'm still in the grieving process. I haven't been out to many of these, but this one was so profound, with Janelle Monae here.
"Sandy had an assignment, with #SandySpeaks. She had a folder this thick on police brutality. Now her assignment is done, and I'm thankful that God sent that vessel through her. You won't see me rolling on the floor. But you will see me talking, and you will see me praying. That's what I do."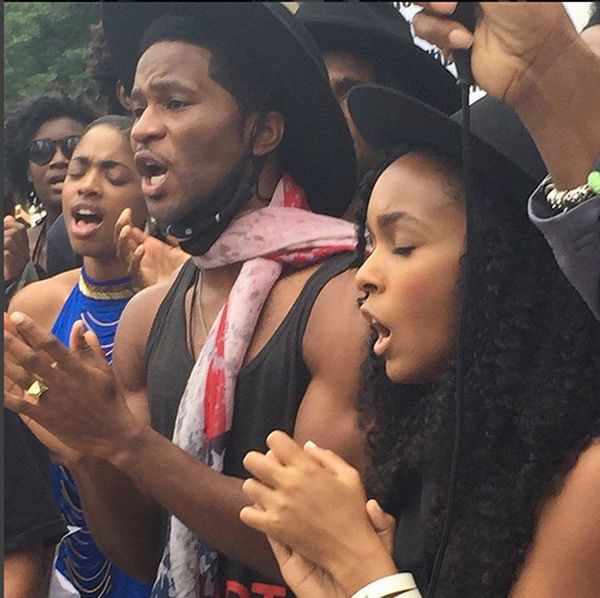 Last week, Wondaland released "Hell you Talmbout," a battle cry of protesters nationwide, and Janelle explained her vision for the record to the crowd and how it fits into their movement.  
"We are particularly drawn to all of the stories in this movement, and we have recorded a tool for you to use, those who are out here on the front lines. This is the least that we can do."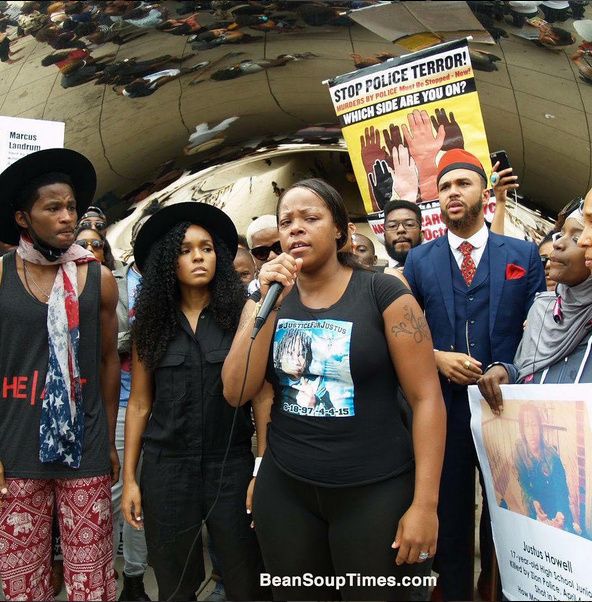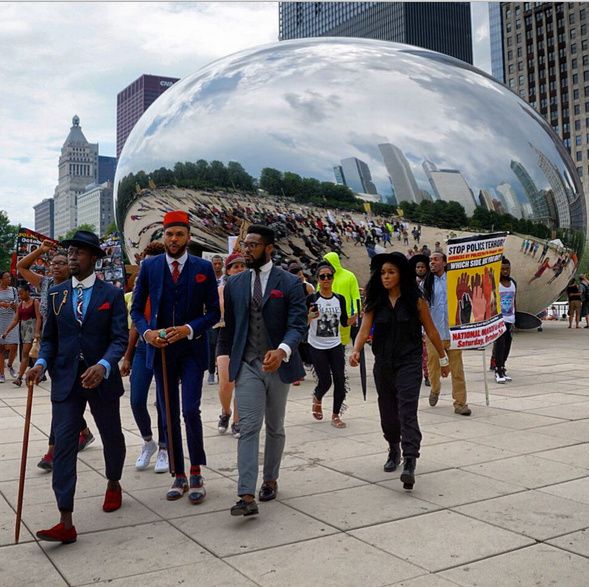 Following the protest, Janelle and Wondaland (including Jidenna) marched to City Hall for a die-in. 
 
But Janelle also caused some waves last week when she hit Hot 97 with Jidenna.  And we LIVE for her words.  When asked about Iggy Azalea claiming that she gets a percentage of Jidenna's "Classic Man" because he sampled "Fancy," Jidenna said there was no sample.  They simply covered their bases after the Robin Thicke vs. Marvin Gaye estate verdict.
Janelle chimed in with, "She steals from us, we steal back."
*Snickers*
Check out the full interview below:
Photos via joshmellin/indigostories/iamjhud/BeanSoupTimes.com