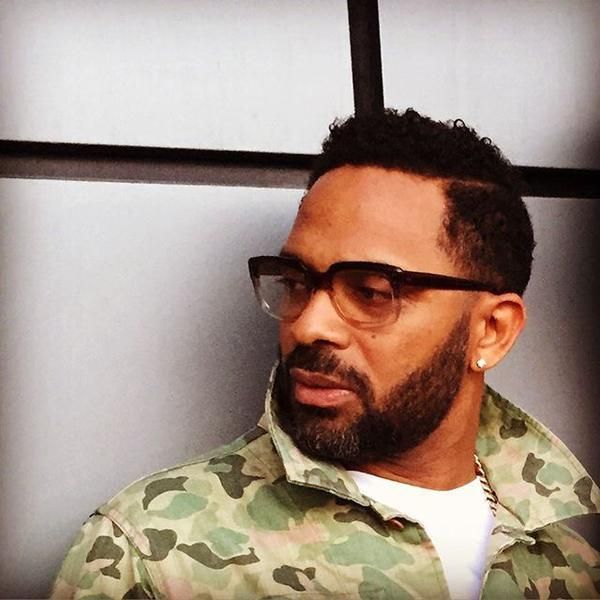 How much and how long have you been doing shady cheating for you to so boldly try to slip into a chick's DMs PUBLICLY?  Mike Epps just may have an answer for that.  Find out how his wife BUSTED him trying to get at a chick on Twitter inside...
A few days ago, a woman by the Twitter name of randomly said, "ppl really get angry about "spoilers" lmfaoooo." 
Some type of way, the comment and/or avi caught "Survivors Remorse" star Mike Epps' eye, and he responded....publicly. The convo between the two went from shady to shadier.  Check it below: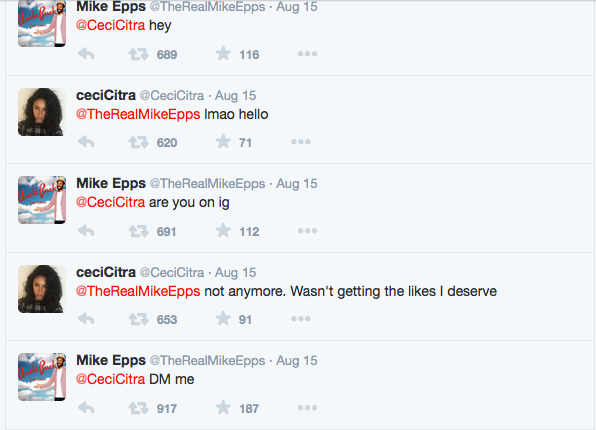 Yesterday, in walks Mike Epps' WIFE Mechelle like 'Diamond' walked in on her man with her cousin 'Ebony' on The Players Club.  She was NOT having this ish and shut everything down with one emoji:
Bloop!
After that, @CeciCitra was conveniently BLOCKED by Mike's account:

Lordt.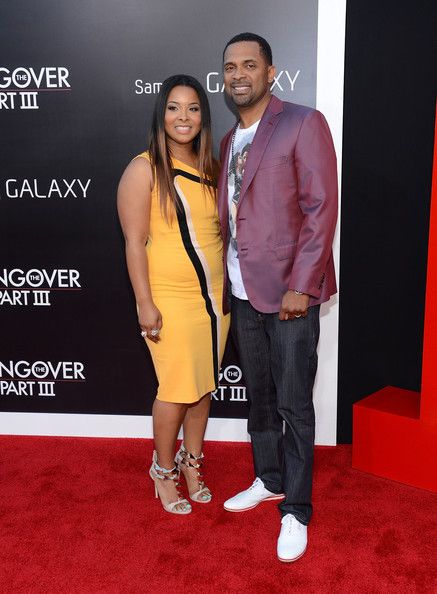 Note to Mike Epps....you have a huge movie (Richard Pryor biopic) and two huge tv roles ("Uncle Buck" "Survivors Remorse" Season 2) on deck.  Don't EF it up because your DM game (and husband game) is wacker than wack.  Get it together.
Photos: Getty/Twitter