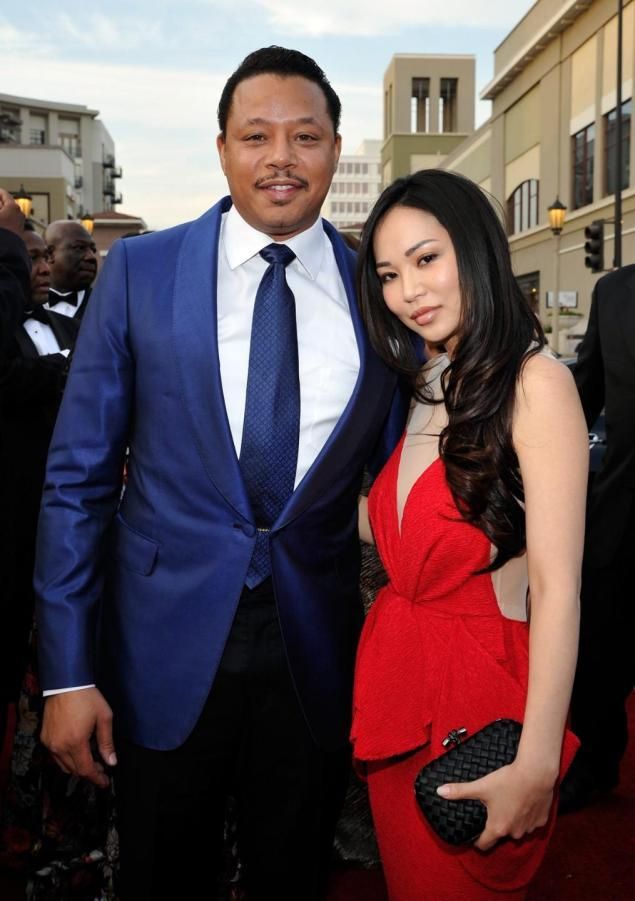 As "Empire" actor Terrence Howard battles his second ex-wife Michelle Ghent in court, newly released documents have confirmed that Terrence has ALREADY divorced his third wife Mira Pak.  Deets insde...
Over the weekend, we brought you details about Terrence Howard's tearful breakdown in court as he battles his ex-wife Michelle Ghent whom he claims extorted him for money and blackmailed him. Revisit those juicy deets here. And in the midst of Terrence's battle with Michelle, court docs revealed he's divorced his third wife Mira Pak.
The shocking detail emerged earlier today when Terrence was on the witness stand and a lawyer referred to Mira as his "ex-wife."
According the the NY Daily News, the Pak/Howard divorce judgment was granted in Chicago, and was entered the day before his deposition in the Michelle Ghent proceeding. Womp Womp....another bites the dust...
Terrence and Mira tied the knot in October 2013 and Mira gave birth to an infant son in May 2015.
Photo via Getty