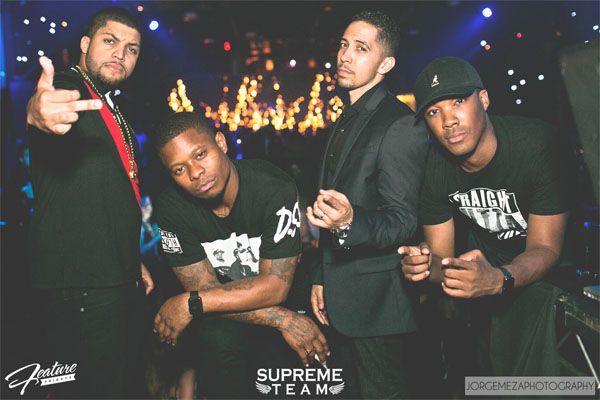 It appears Straight Outta Compton will dominate the box office this weekend with record-breaking numbers. Come inside to get the deets on the opening night sales and projections for the weekend….
Straight Outta Compton is a force to be reckoned with in the box office this weekend. N.W.A.'s biopic hit theaters on Friday and it has successfully taken over movie theaters across the nation.
According to Deadline, the blockbuster film's opening night raked in a whooping $24.3 million making it the fourth highest opening day for an August release, beating out films such as Rush Hour 2 ($23.1M) G.I. Joe: The Rise of Cobra ($22.2M), and Signs ($20.9M). Yes! 
So what can we expect the movie to bring in by the end of the weekend? Its being projected the film will clean up the box office with a total $59 million in sales for its debut weekend. Wow!
One thing is for sure, if you haven't seen it yet, you will want to hit the movie theater quick…it's a MUST see.
Congrats to Ice Cube, Dr. Dre and the entire Straight Outta Compton cast and crew.
In case you missed, TheYBF.com chopped it up with Ice Cube and his son O'Shea Jackson Jr. (who stars as his dad in the movie) about what it was like filming the biopic. You can check it out HERE.
Photo: Jorge Meza Photography