Rihanna and Lewis Hamilton were spotted making their way inside The Griffin in NYC last night, further feuling dating rumors. Get the deets on their "incognito" entrance and check out RiRi's killer legs inside…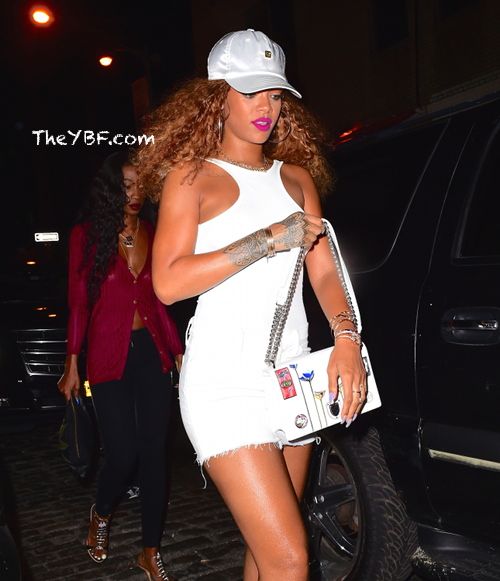 Rihanna and Lewis Hamilton are hanging out together…again…further fueling dating rumors.
Last night, the Pop princess and her besties Melissa Forde& Leandra headed out to party it up at The Griffin in NYC's Meatpacking District.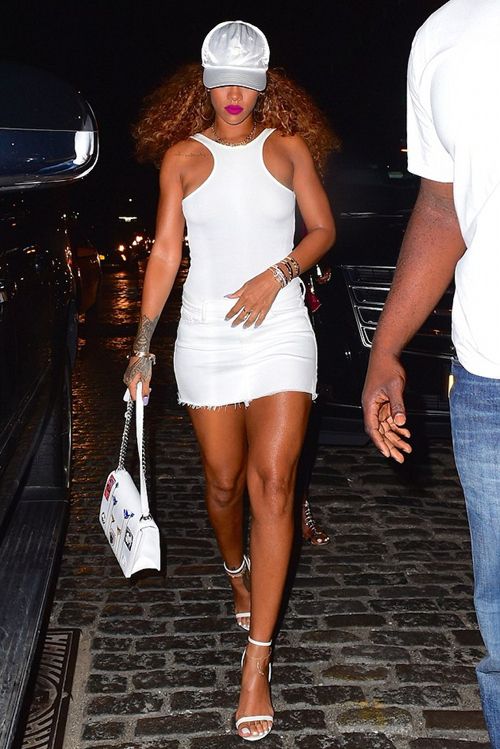 The "BBHMM" singer flossed her killer legs in a short white mini skirt styled with a funky neckline white tank, white Tom Ford sandals…and her new fave accessory: the Dior Resort 2016 Diorama bag. As the new face of Dior, she has been spotted rocking this bag on the party scene recently. Ahh...gotta love the perks.
Finishing her look, she opted to wear a white silky baseball cap (which she pulled down low to cover her eyes) and a bright pink lippie for a pop of color.
Now here's where it gets interesting….
As RiRi made her way inside with her friends...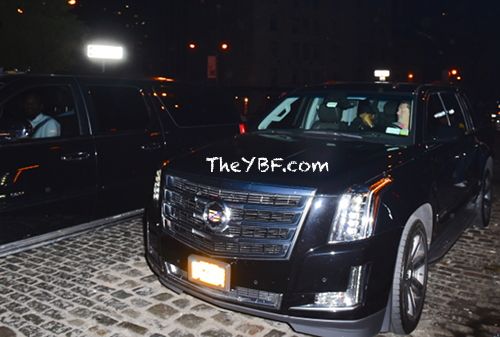 Formula 1 racecar driver Lewis Hamilton is seen sitting in the back of an SUV covering his face. The 30-year-old racecar driver and the 27-year-old superstar rolled up at the venue at the same time in two dark SUVs. Mmhmm...
Lewis, the ex-boyfriend of singer Nicole Scherzinger, waited until Rih got inside before he hopped out and made a bee-line to the door: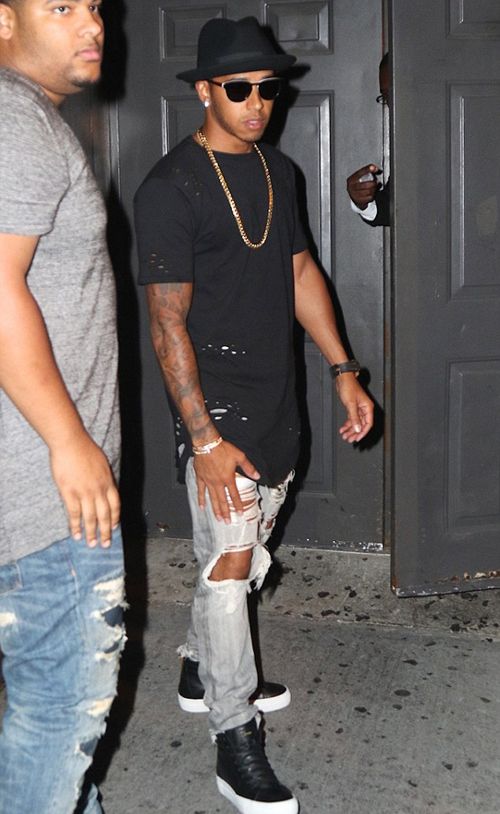 He tired to keep a low-profile, rocking a pair of shades as he made his way inside. Rih's rumored flame finished his look with a black Fedora, a black ripped t-shirt, gray distressed jeans and a pair of black high-top sneakers.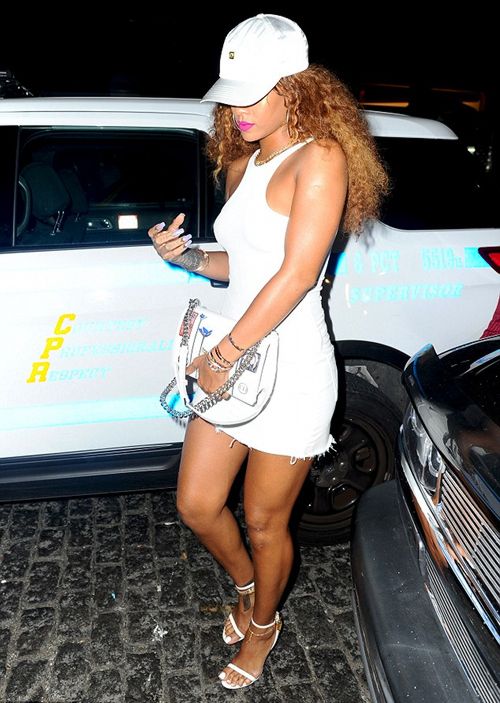 While neither Rih nor Lewis have confirmed or denied anything, something is brewing between the two. We first spotted them getting it in at Kadooment Day in Barbados during Crop Over. The next day, Lewis was living it upon a boat with Rih and her girls doing water spots.
Once back in the States, the twosome was spotted leaving 1Oak nightclub after partying it up with Diddy, Cassie, French Montana and more a few days ago. And we hear they went out to eat afterwards. If they are a couple...or even "dating"...we're NOT mad. They would make one HOT couple.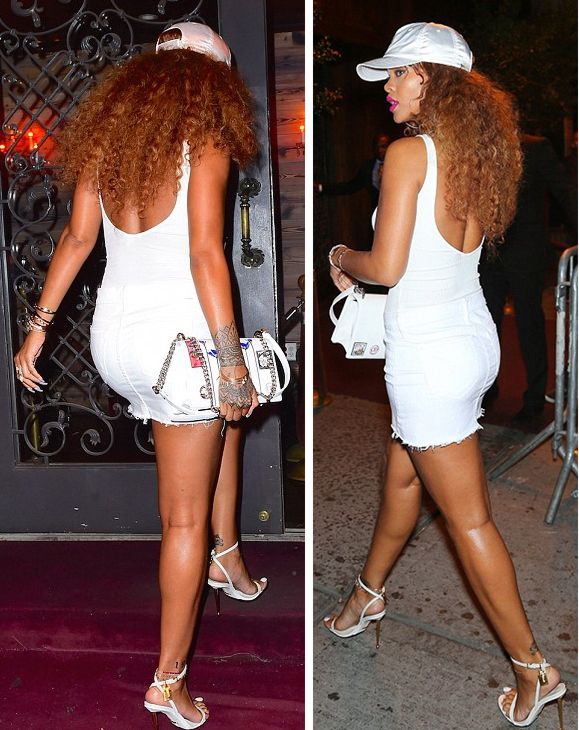 After partying till 5 in the morning, the "Diamonds" singer trekked to 24/7 diner Coppelia for a late night meal. We're not sure if Lewis joined, but TMZ reports she dined with Akon's brother/music executive Abou "Bu" Thiam.  
Photos: Splash