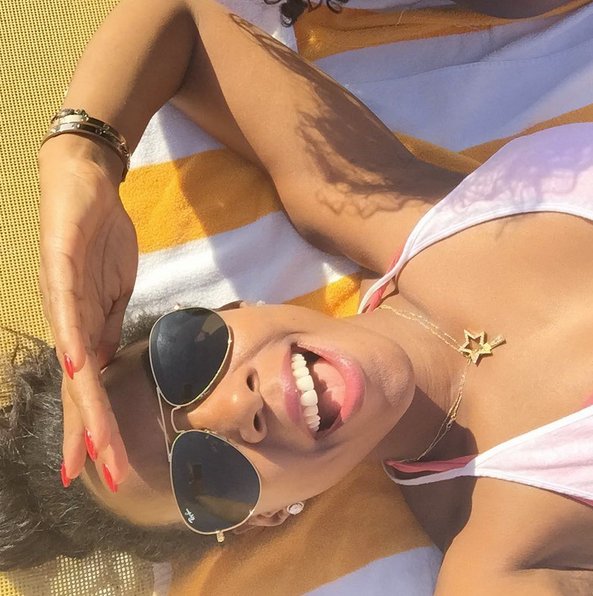 Kelly Rowland soaked up some sun on the Egyptian beaches before hitting the stage for a lively performance yesterday. Meanwhile, Joan Smalls is stripping down to her birthday suit in Fiji and Ashanti is slaying in a red bikini. Peep their fabulous beach body pics inside….
Taking a break from the studio, R&B songstress Kelly Rowland jetted to Egypt for some fun in the sun on the beautiful Middle Eastern beaches. The fab-mommy-of one was tapped for a performance yesterday, but before she hit the stage, chick took in the breaktaking views the country has to offer:
Amazing.
While on the beach, Kellz created a video clip of herself having fun all while teasing a new track, which she captioned, "me & my behbeh." Check it:
Hmm...wonder if we'll hear this track on her upcoming fifth studio album.
Later....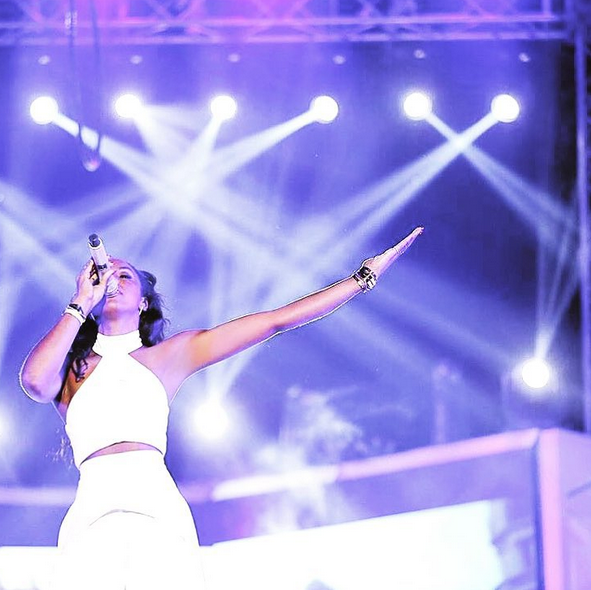 The R&B diva rocked the stage with a performance of a few Destiny's Child classic hits and a few of her own. Chick owned the stage with her presence and the crowd enjoyed every minute of it. Peep a few clips from her set below:
 
Get it Kellz!
Elsewhere....
Supermodel Joan Smalls took a much needed break from the runway and photoshoot sets to lay out in the sun on the sandy beaches of Fiji.
It appears the Victoria's Secret model is living it up on her own personal island, which allows her to run wild, naked and free with no cares. The stunning model posted up a shot on the beach sans her bikini bottoms with the caption, "Personal Fiji Island Natural Hair #Cay #NoBottoms"
HOT.
And she's taking full advantage of her private island, stripping down to her birthday suit:
Ha!
In another flawless flick, the True Religion brand ambassador puts on her best model behavior flossing her incredible bod in a green crochet bikini by Triangl. Work!
And she's not on this island getaway alone. Her boyfriend, Bernard Smith, is keeping her company and likely snapping her gorgeous pics.  Fun times.
Another bikini babe working the hell out of a swimsuit...
This is how Ashanti showed up to a pool party yesterday…and we are SO not mad. She's killing this red hot bikini. She captioned, "My face when I came to the pool party & saw them in stilettos & I got on J's... #whateva..."
Then she posted up a shot with a huge smile and said, "Thats why their heels are getting stuck in the grass... lol #illkeepmyJ'son #Stillatomboyatheart" Cute.
Photos: Kelly's IG/Joan's IG/Ashanti's IG