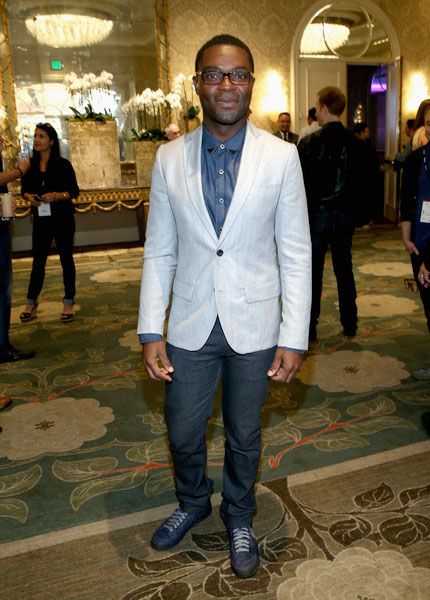 David Oyelowo and Rihanna have booked some exciting new gigs. The Hollywood actor is set to become the first black James Bond. The kicker? It's for an audiobook. Meanwhile, the Pop princess will be gracing the small screen with her presence this fall on "The Voice." Get the deets inside…
Nope, it's not Idris Elba!
Emmy nominated actor David Oyelowo is gearing up to portray secret service agent James Bond, making him the first black actor to bring the character to life. But, there's a bit of a catch.
We won't see David racing across the screen in action packed scenes on the silver screen because he will be voicing Agent 007 in a new audiobook titled "Trigger Mortis," set to debut September 8th, according to The Guardian.
Rumors have been circulating for months that Idris Elba would be starring as the next (and first black) James Bond on the big screen. But, David beat him to the punch…well sort of.
"[I'm] very honored", Oyelowo said: "I am officially the only person on planet Earth who can legitimately say: 'I am the new James Bond' – even saying that name is the cinematic equivalent of doing the 'to be or not to be' speech."
And if there's any doubt if David is the man for the role, get this. The Ian Fleming estate personally sought out the SELMA actor to do Bond's voice for the audio book. Bye haters!
Since David will be portraying a character who is originally white, you KNOW race will be a hot topic of discussion. But, David is prepared. He previously played Henry VI for the Royal Shakespeare Company that made him the first black actor to play an English king. Unfortunately, there was plenty of blacklash. He tells the publication,
"I had to have my agent filter mail ... it was hate mail. It was: 'How dare you enter a realm that is not yours to enter?' One slipped through the net … it's upsetting ... I had letters coming through to the stage door." He added: "This was over 10 years ago -so you'd hope that wouldn't be the case now."
Let's keep our fingers crossed. Congrats David!
In tv news....
As long as NBC has her money, we will be graced with Rihanna's presence on the small screen this fall. Nice!
According to The Wrap, the Pop princess will be joining "The Voice" as a "key advisor" to all of the judges this upcoming season, serving up gems of knowledge she's learned in the entertainment biz. NBC's viewership will go up for sure.
All of the original judges are set to return, including Pharrell Williams, Gwen Stafani, Adam Levine, Blake Shelton and Carson Daly as the show's host.
The upcoming season of "The Voice" returns Mondays and Tuesdays starting September 21st at 8/7c on NBC
 
Photos: Getty/Rih's IG