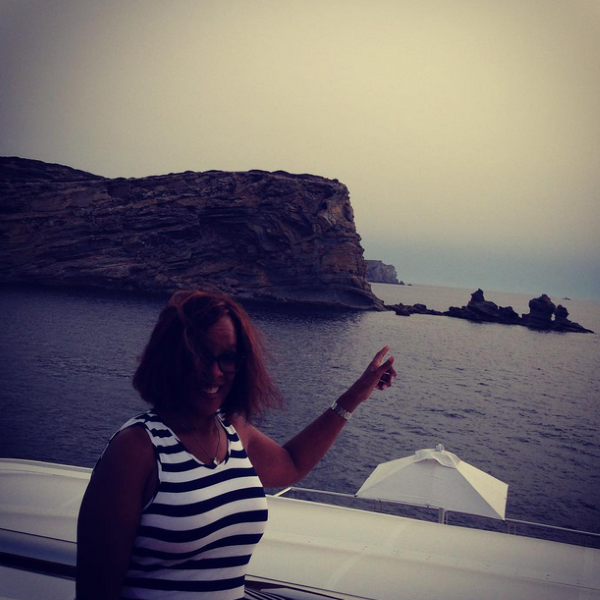 Besties Oprah Winfrey and Gayle King are vacationing in Ibiza and we've got pics from their festivities inside...
A few days ago we watched Oprah Winfrey and Gayle King take flight, air bound for a fab vacation in Ibiza.  Now, we've got an update on all of the fun they've been having.
One night, Oprah and Gayle watched a private screening of the NWA biopic Straight Outta Compton with music mogul Jimmy Iovine. Of course Jimmy Iovine REALLY knows the tea on Dr. Dre and NWA, so we can only imagine the "behind-the-scenes" stories he shared.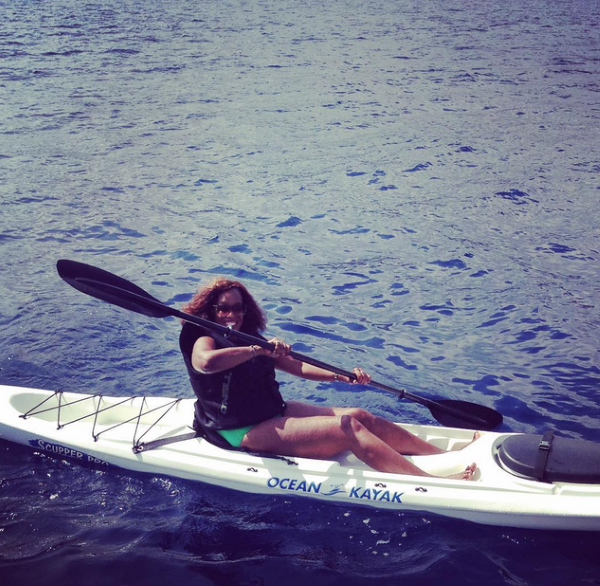 The twosome also went kayaking, which Gayle says is a great workout.  "Kayaking very good for your core and arms crashing into another kayaker seconds after this pix not good ! Still working on how to stop maneuver."
At night, O & G hit the club scene with Will.I.Am.  Gayle joked, "Par-Tay in Ibiza with @iamwill I see his glasses and all 109 of my teeth..."
O & G also joined Jimmy to do tequila shots with Will.I.Am,  Bob Iger (the CEO of Walt Disney) and his wife Willow.  Yasss!  Check out Lady O taking it to the head!  
Gayle wrote, "They say it's better in Ibiza! Disney big cheese @bobiger his lovely wife @willow_bay @iamwill take in teeny pink hats, umm limber dancers & @oprah leads @jimmyiovine in tequila shots! Good times good friends."
Photos via Gayle King Instagram