Karrueche Tran opens up to "Cliche" about the hard career turn she made going from model to actress in Hollywood.  Check it out inside and meet Jesse Jackson's daughter Ajae Jackson and hear her new single.
Meet Ashley Jackson.  If you just asked yourself "who dis Harpo?," we'll tell you.  Ashley Jackson is the love child of civil rights activist Jesse Jackson, born after his four-year affair with Karin Stanford.  Why is Ashley in the news now? Well....she wants a pop career. 
Over the past few months, Ashley (who goes by the stage name Ajae) has been working with her publicist to get her name out there.  She is a singer AND rapper and surprisingly, has a really nice voice and a good flow.  She even landed a song "Fly Before You Fall" on the Beyond The Lights soundtrack (below).  
Right now, the 16-year-old has a new rap dubbed "Fleek Master" and it's pretty good too. 
So......does Ajae have a future in music?
In other entertainment news....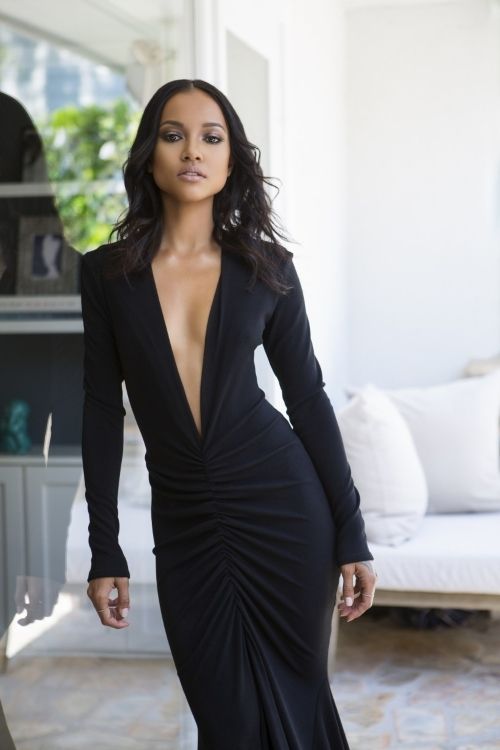 In the latest issue of CLICHE Magazine, Karrueche Trans attempts to establish herself as a force to reckon with in Hollywood.  It's one of the first interviews that NEVER mentions whom she "used" to date.  The profile focuses totally on her acting projects and she has more than a few.  No shade...she's working MORE than anyone on "Hollywood Divas" and she's as "booked" as Kelly Price would say.  You can't be mad.....
In addition to a sexy photoshoot, she talks about making the "cliche" transition from model to actress in Hollywood, how she relates to her character and what's next.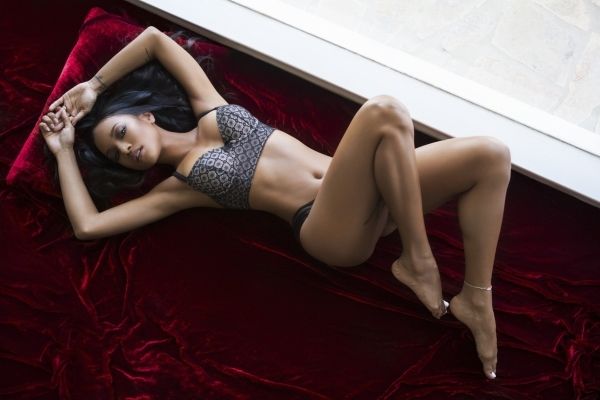 Cliché: Did you always know you wanted to be a model? What got you first interested in the industry?
Karrueche Tran: I was always interested in modeling from my earlier years. I was approached at different times for modeling gigs, but I never thought that would be a career for me because I'm only 5'1". I wanted to do runway and editorial, so I thought I would never be able to take modeling seriously, but luckily for me, it happened!
What was the transition from model to actress like for you?
Modeling and acting are both expressive and you have to show emotion, but with acting, there is a lot of background work. I have to work hard with an acting coach and be able to bring forth any emotion at any time for a scene. It's much harder than having to be pretty during a photo shoot, so I think acting is much more work than modeling.
You play a character named Maggie in the movie 3 Headed Shark Attack, which premiered during Syfy's Sharknado Week. What was it like to be a part of such a big week for the channel?
Sharknado Week is very big and actually I didn't really realize how big the sci-fi and shark world is. They have a huge audience and faithful fans. I am really lucky and really happy to be a part of 3 Headed Shark Attack. I am the main character, which is also really awesome.
You are starring alongside Denise Richards in the new StyleHaul and Maybelline series Vanity as Vanessa Ivy. As an actress/model, did you find that any of your real life experiences collides with your characters?
Kind of. One thing about Vanessa Ivy is she's a bitch. [laughs] I am not like that in person. I do not like to portray that type of person, but I do have that person in me, so it was very awesome to be able to do this role and just let out that emotion that I have. Another thing about Vanessa is that, like Maggie, she is very passionate about what she believes in and she works hard and she'll do what she needs to do for her career, so we are kind of similar. However, she's got a bit of craziness that I don't have.
What is next for you on the horizon? Are there any projects you'd love to get involved in next?
I recently auditioned for a movie, which I believe I got, so I'm hoping that goes into production soon! I have plenty of magazine spreads and covers coming out over the next month and I don't have anything else as far as acting set in stone, but I am definitely pushing myself to work hard and to continue to reach my goal and be a great actor.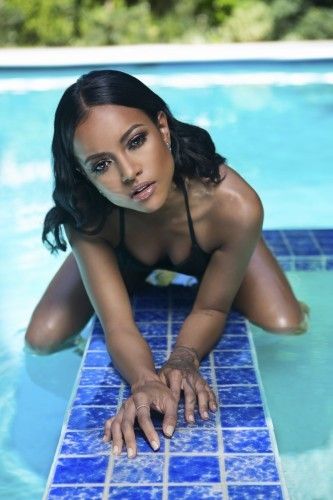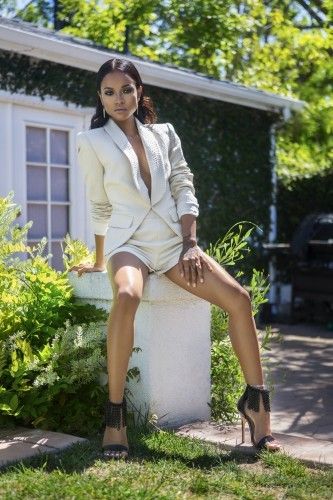 Photo via Ajae's Instagram/Cliche Magazine