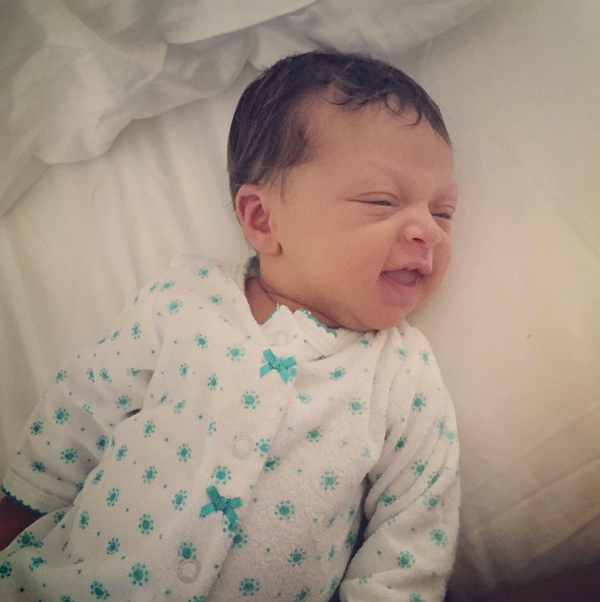 Cuteness overload! We have the cutest (and newest) shot of Steph& Ayesha Curry's daughter Ryan Carson Curry before the parentals headed out for date night. And she's bringing the baby cuteness with loads of personality. Get your "awws" ready inside…
2015 NBA MVP Steph Curry and his beautiful wife Ayesha Curry are head over heels in love with their newest addition Ryan Carson Curry. The little bundle of joy made her grand entrance into the world last month. We've seen a few sneak peeks since she has been born. So, to celebrate her one-month-old "birthday," Ayesha shared an adorable shot of their little ball of preciousness.
The proud mom posted the pic of Ryan (above), who's showing plenty of personality already, with the caption,"My baby girl is 1 month !!! #proudmama" Awww!! We're so in love.
After gushing over their baby girl….
 
The Currys got dressed for a night out on the town, which so happens to be their first night out together post baby. Hmm...we wonder if plans for baby #3 was on the agenda.
In sports news...
Check out the new NBA2K16 video game promo (above) featuring filmmaker Spike Lee narrating the "Baby-faced Assassin's" rise to the top. NBA2k16 will hit shelves September 29th.
EXTRAS:
1. Dr. Dre will be donating royalties from his newly released COMPTON album to start a performing arts center in Compton. STORY
Photos: Ayesha's IG