Pop starlet Ciara covers the September Issue of Shape where she dishes on losing 60lbs of baby weight!  Check it out inside and watch her performance from "LIVE with Kelly and Michael."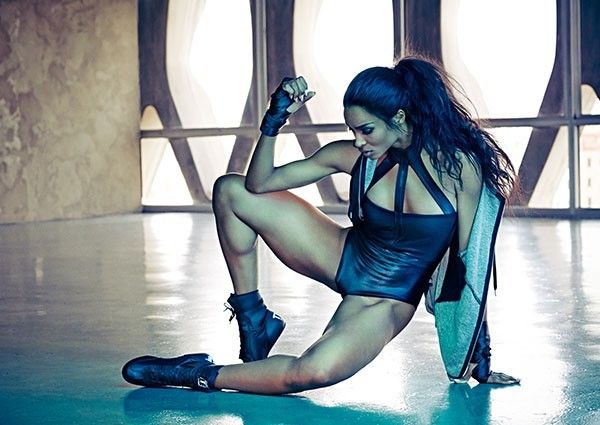 "I Bet" singer Ciara landed the coveted September cover of SHAPE (her first with the magazine) where she shows off her killer abs and post-baby bod.
In addition to chatting about her sixth studio album Jackie, NBC summer series"I Can Do That," and her love of boxing (who knew?!), Cici shared her dieting tips (grab a pencil), reveals how she lost 60lbs and talks about staying strong and focused on success.  Here are the highlights:
On losing her baby weight:"When I was pregnant with Future, one thing I learned quickly was, don't ever let a pregnant lady be hungry, because when I was, I was like the Tasmanian Devil! I indulged in all the good food the world has to offer. After he was born—when I couldn't exercise yet—I kept eating, and I gained 60 pounds. But as soon as the doctor said I could start training again, I was on the treadmill the very next day. Once I got back into it, I worked out two or three times daily. I would go to Gunnar [Peterson] first for my one-hour training session, then I'd have two more cardio sessions later in the day. That, along with a really clean eating plan, was how I lost 60 pounds in four months. It was a very intense program, and I was extremely focused on it."
On her love for boxing: "Gunnar puts me through an hour-long plyometric cardio circuit that always includes boxing elements. What's amazing is that you're getting three-in-one training: It's hitting your muscles; it's a cardiovascular workout; and it's a mental exercise. You have to be superfocused when you're boxing. After I've done a few rounds, I feel as if I can conquer the world."
Her dieting tricks:"First, I give myself a break. When I'm on a strict eating regimen, at some point I have to have French fries, a cheeseburger, and some pizza. And Oreos and vanilla ice cream! I also believe that drinking tons of water and flushing out your system is crucial for training. It really helped me drop the weight. I tell myself that water is my medicine and that to stay well, I have to drink a gallon of it every day."
Her hilarious dieting mantra:"'The food isn't going anywhere.' You know those days when you think you have to have a plate of pasta right now? When I'm trying to be good, I take a minute to ask myself, Do you really need to eat all this crazy stuff? It will still be around if you want it later.'"
On achieving success:"I truly believe that if you put your goals in writing, speak them out loud, and work for them, they will happen."
The SHAPE September issue hits newsstands on August 18th, now check out BTS clips here:
Earlier this morning...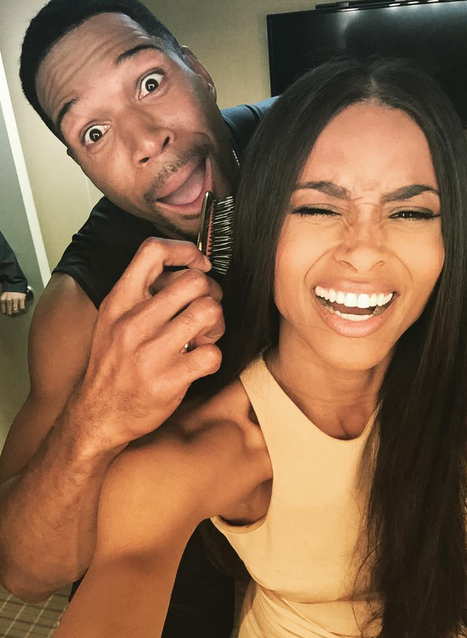 Cici is still in the "performing" spirit.  After hitting the stage with Taylor Swift and Russell Wilson in Seattle over the weekend, she also graced the stage this morning while co-hosting "LIVE with Kelly and Michael."
Cici turned it out with her latest single "Dance Like We're Making Love" while rocking a black fringe dress, some long tresses and a strong wind fan.  The song is taken from her sixth album Jackie.
Watch the full show:
Photos via SHAPE/Ciara's Instagram