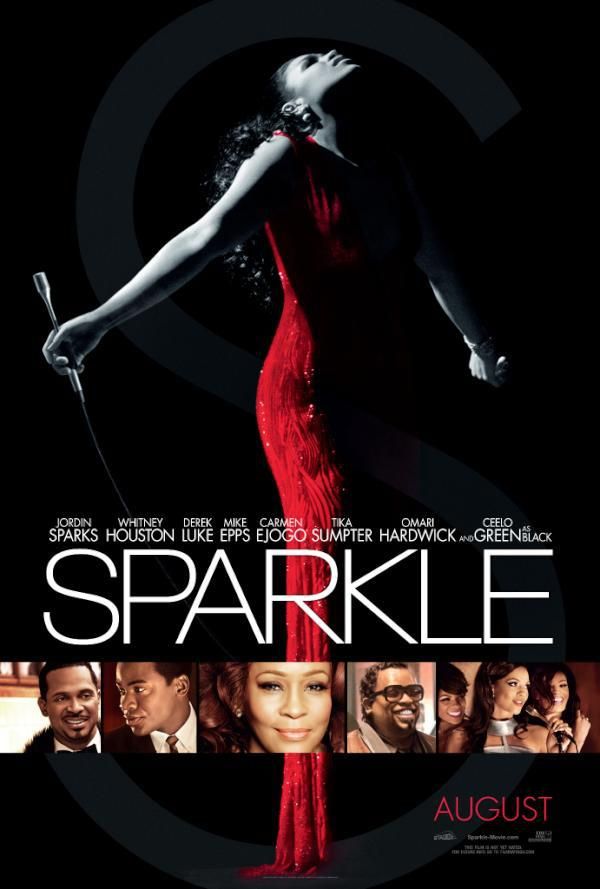 The Sparkle movie remake hits theaters August 17th.  And a brand new promo poster for the film just debuted.  Check out the stunning photo inside...
With the theatrical trailer for the movie now running in theaters, it's hard to not get excited about its premiere.  The late Whitney Houston is showcasing those vocals we love, Jordin Sparks ("Sparkle") seems to be coming into her own as an actress & the film's story--originally written over 35 years ago--rings true even to this day.
A remake of the 1976 music-themed film of the same title, "Sparkle" was inspired by the story of The Supremes. It follows the journey of the three Williams sisters, who begin singing in Harlem in the late 1950 before finding fame as a girl group. Their sudden rise, however, unravels their personal lives.
Will you be hitting the theaters to catch the film?
"The Game" director Salim Akil is at the helm of the film as wife Mara Brock Akil wrote the new screenplay.  Mike Epps, Omari Hardwick, Cee-Lo Green, Carmen Ejogo, Tika Sumpter and Derek Luke round out the cast.