Well this is interesting. Hip Hop emcee Mos Def (aka Yasiin Bey) and YBF actress Alexandra Shipp were spotted in Montreal over the weekend…together. Hmm…is something going on here?  Or was it just a coincidental run-in? Decide for yourselves inside….
Is there a Hollywood-Hop love connection between Mos Def (aka Yasiin Bey) and Alexandra Shipp? We're not exactly sure. But, we do know the twosome have been spending time together, which has jump started our own rumor mill.
The Aaliyah: The Princess of R&B actress is currently in Montreal filming on location for the upcoming superhero prequel X-Men: Apocalypse. And when she's not lighting up the scene as the Marvel superhero "Storm" (she recently shaved her head for the role!), she is spending her downtime with a familiar face…Mos Def.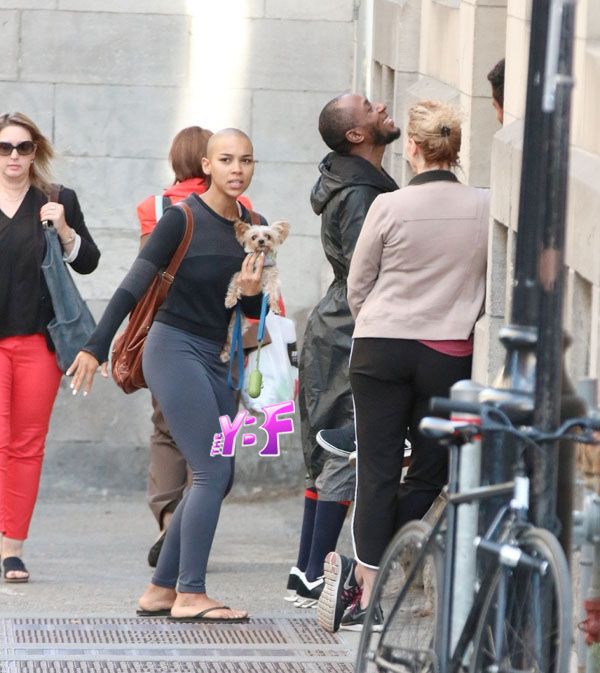 This past weekend, the 24-year-old actress and 41-year-old rapper/actor were spotted making rounds through Old Port of Montreal, a historic riverfront complex with little retail shops, restaurants and art exhibits. Plenty of things to do to keep them entertained. Hmm…do we smell a budding romance? Possibly. Neither of the two have confirmed or denied anything....but it's clear some sort of relationship (or friendship) is brewing.
Last week, the Drumline: A New Beat star was in the audience to watch Mos Def perform alongside Kendrick Lamar at the 2015 Osheaga Festival that went down in Montreal:
She captioned, "@kendricklamar you and @yasiinbeyofficial KILLED last night at #osheaga2015" Stanning for her man?   Hmmm...
Not only has Mos Def been in Montreal to rock the stage with his rap lyrics, he has also picked up a new hobby that debuted a few days ago. He's turning his rap lyrics into jokes!
The "Ms. Fat Booty" rapper made his stand-up comedy debut at Phi Centre in Montreal where he used his Hip Hop peers as the butt of his jokes, namely Kanye West's infamous paparazzi run-ins. But, he also poked fun at Drake, Meek Mill and more. When joking on Yeezy, he went in on Ye's epic "mic throwing" tantrum at the 2015 Pam Am Games. He said,
"You had Kanye out at the Pan-Am games sweating and going hard as one of the athletes. He threw that mic in the air so hard it never came down. I was talking to El-P from Run the Jewels the other day and he said it turned into a bird."
 
Lordt. Peep a clip of his stand up gig below: 
Mos Def a stand up comedian...who would've thought?
Meanwhile....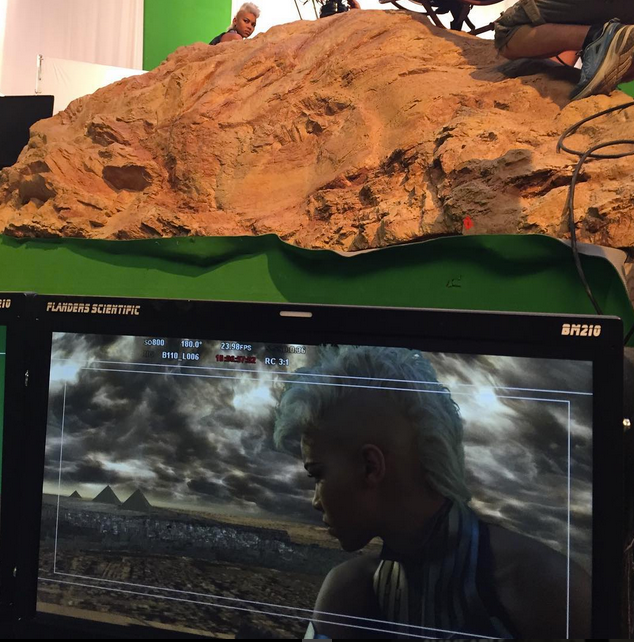 Alexandra has been busy on the set of the Marvel film prequel. She shared a behind the scenes pic (above) on her Instagram recently of herself on the set. She captioned, "that was a fun day."
And in case you've been wondering what Alexandra looks like as the younger Storm (the prequel is set 20-years before the famed X-Men films), check out a few flicks of her decked out in her costume below: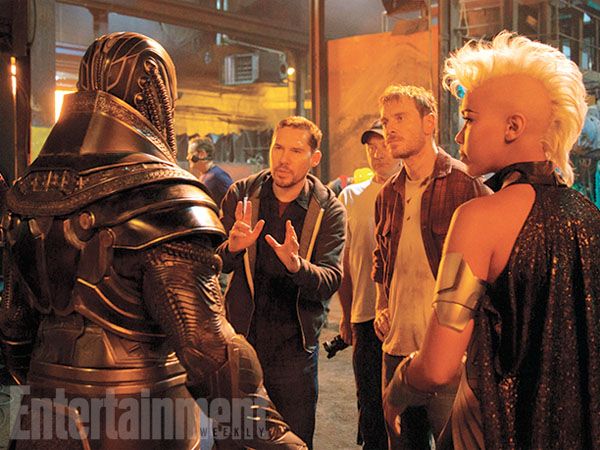 Sweet! X-Men: Apocalypse hits theaters May 27, 2016.
But back to Alexandra and Mos Def...should we sound the coupledom alarm or nah?
Photos: Splash/Alexandra's IG/Entertainment Weekly