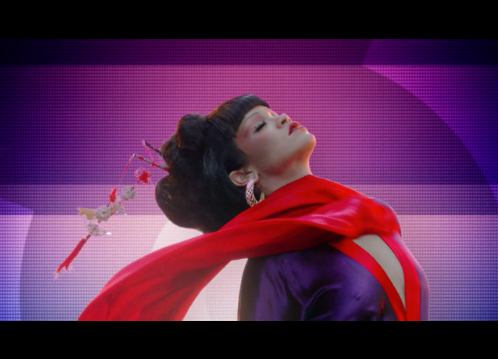 The official tour version of Coldplay's "Princess of China" vid ft. Rihanna just premiered.  This particular version shows only Rihanna portraying her version of a sexy claw-having Geisha girl.  Check it inside...
This version of the Adria Petty & Alan Bibby-directed video will play behind Coldplay on stage during their upcoming tour as they perform "Princess of China."  The official video for the song will be released in the coming weeks.
About the record, Coldplay's front man/Gwyneth Paltrow's husband/Jay-Z's bestie, Chris Martin, told MTV News:
"Rihanna's bit on our record is my favorite bit.  When the song came out, it sort of asked for her to be on it. And I think at this point, we have nothing to lose, and so we've been trying some new things and trying to break down the perceived boundaries between different types of music."
Rihanna performed this song with the band at the 2012 GRAMMY Awards.
The Randomness:
1.  Nicki Minaj's "Starships" video will premiere tonight on MTV right before 8p EST.  She is also shooting a video for her & Chris Brown's song "Right By My Side".